Sarah Burke Dead: Remembering Her Career [VIDEOS]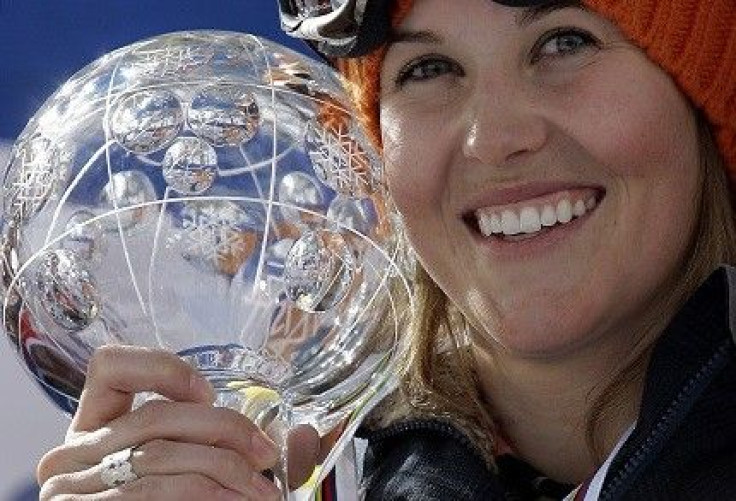 Canadian freestyle skier Sarah Burke tragically passed away on Thursday at the age of 29 after suffering traumatic injuries from a ski crash in Utah.
Burke suffered the injury on Jan. 10 while training at Park City Mountain Resort. She suffered irreversible damage to her brain due to lack of oxygen and blood after cardiac arrest, according to a statement released by her publicist.
She leaves a legacy as among the sport's most dynamic athletes, especially on the superpipe. Although freestyle skiing has yet to achieve the popularity of snowboarding, Burke became one of the sport's most recognizable figures.
Sarah, in many ways, defines the sport, said Peter Judge, the CEO of Canada's freestyle team, after her injury, but prior to her death. She's been involved since the very, very early days as one of the first people to bring skis into the pipe. She's also been very dedicated in trying to define her sport but not define herself by winning. For her, it's been about making herself the best she can be rather than comparing herself to other people.
Burke was a four-time Winter X Games champion and pushed hard for the Olympics to add superpipe skiing to its Winter Games. She eventually succeeded in getting the sport added in 2014, but sadly won't be able to compete in the event she helped pioneer.
Burke recently told ESPN that she was really excited about superpipe finally making it into the Olympics because it's one of those medals that I'm missing. She had expressed regret that the sport wasn't an event in the 2010 Olympics in Vancouver.
I think we're all doing this, first off, because we love it and want to be the best, she said in January 2010. But I also think it would've been a great opportunity, huge for myself and for skiing and for everyone, if we could've gotten into the (Vancouver) Olympics. It's sad. I mean, I'm super lucky to be where I am, but that would've been pretty awesome.
At the time of the accident, Burke's greatest achievement might have been becoming the first woman to complete a 1080-degree move (three full revolutions in the air). Some believe that her accident could help enforces stricter safety standards for winter sports. Freestyle skiing has made inroads with safety standards, but Burke's death might help to promote more regulations.
In addition to potential safety changes, Burke's legacy will live on with her many skiing highlights available on YouTube, ESPN, and other networks.
Take a look at some highlights of Burke from the Winter Games and Winter Dew Tour to get a feel for just how great of a loss this is for not only the sport of skiing, but for sports in general:
© Copyright IBTimes 2023. All rights reserved.