Sarah Palin Affair: Dating Site Offers The Palins $1 Million to Take Lie Detector Test and Prove Fidelity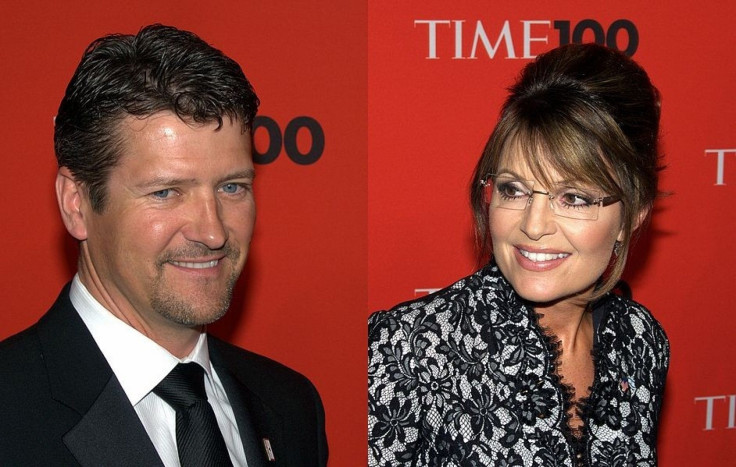 On the heels of the release of The Rogue: Searching for the Real Sarah Palin, an adult dating Web site for wandering spouses has offered Sarah and Todd Palin $1 million if they truthfully answer questions about rumors of infidelity in their marriage and allow the Web site to broadcast the testimony online.
In The Rogue, author Joe McGinniss claims the former Governor of Alaska cheated on her husband with one of his business associates, a charge that has been dissected by the media, and which she has vehemently denied. The book also accuses Palin of having a one-night stand with a future NBA basketball player while she was still dating her future husband.
Now, the Web site AshleyMadison.com has offered the Palins a sizable sum to prove their innocence ... with the aid of a polygraph test.
We will hire a certified polygraph examiner to administer a lie detector test to both yourself and Todd. He will be restricted to asking you questions solely related to the allegations, the letter states, according to a copy obtained by PerezHilton.com. If both of you complete and pass the polygraph test, AshleyMadison.com will issue you a check in the amount of $1,000,000.
The offer comes days after the National Enquirer claimed that friends close to the Palins said Todd is fed up with the constant scandals involving his wife and is ready to file for divorce. In The Rogue, Sarah Palin's brother, Chuckie, is also reporteldy quoted as saying his sister's marriage to Todd is over.
There is a catch to AshleyMadison.com's offer -- the couple must allow the Web site to broadcast their formal video testimony online. Moreover, the Web site would retain the right to distribute the footage to media outlets.
© Copyright IBTimes 2023. All rights reserved.