Sarah Silverman Buys A Penis To Avoid 'Vagina Tax' In NSFW Video Highlighting Gender Pay Disparity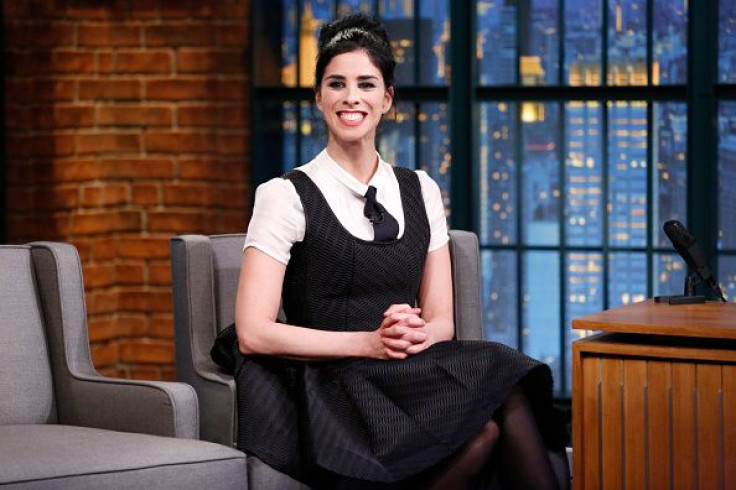 Sarah Silverman is buying a penis. The comedian, in a new not-safe-for-work video, admonishes society for imposing an unofficial "vagina tax" that costs women who perform the same job as men as much as $500,000 over the course of their careers.
Silverman's provocative depiction of the pay disparity between men and women comes as part of her involvement with the Equal Payback Project, which works with the National Women's Law Center to pay women back for the wages they've lost while earning 78 cents to the dollar that a man earns.
"Every year the average woman loses around $11,000 to the wage gap," Silverman says while jokingly browsing a selection of penis attachments. "Over the course of her working life, that's almost $500,000. That's a $500,000 vagina tax … that's why I'm becoming a dude."
The Equal Payback Project's crowdfunding campaign seeks to raise $29,811,746,430,000 to close the gender gap, an admittedly ridiculous goal that organizers have said is intentional.
"Equal pay may not be a sexy issue, but it's an important one," Casey Rand, a creative director at Droga5, which created the video with Silverman, told Ad Week. "And it is absurd. Young women need to know what's at stake. And we knew that to get them to engage, we'd need to play up that absurdity."
Silverman, known for her fearless brand of humor, takes on the serious issue by poking fun at a number of sensitive issues in the short video. But, with fake penis in hand, the comedian reminds fans that the National Women's Law Center isn't kidding around.
"They fight to help women get the money they deserve," she says. "They're very good at what they do, you know, for a bunch of girls."
© Copyright IBTimes 2023. All rights reserved.