Saudi Arabia Announces New Defense Policy After Iran Deal, Islamic State And Changing Western Involvement In Middle East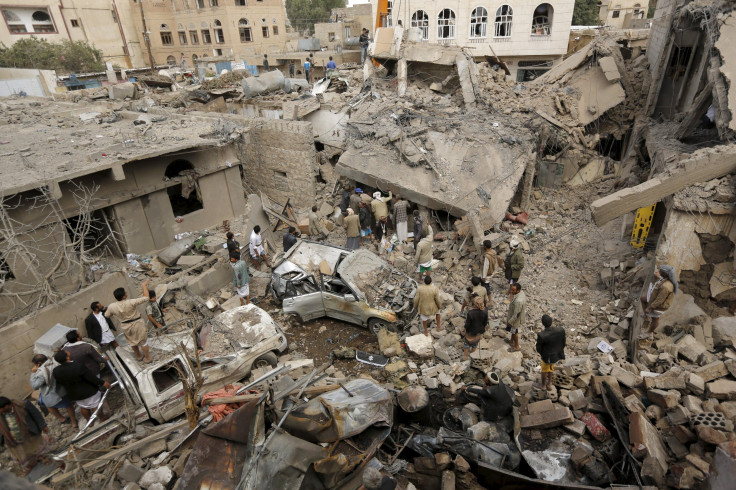 Saudi Arabia is working on a new, more assertive defense policy, influenced in large part by major changes in the Middle East, including deeper Iranian involvement and diminished engagement by the West in countries there, Prince Sultan bin Khalid al-Faisal, the former commander of the Royal Saudi Naval Forces, said this week. His remarks reflected the major regional shifts taking place both on the ground and in diplomatic realms over the past year, with the rise of the Islamic State group in Iraq and Syria, a major international nuclear deal brokered with Iran in July and a war in Yemen in which Saudi Arabia is engulfed.
"The primary aim of the new defense policy is to defend the homeland, protect Saudi citizens, secure national interests, bolster defense of partner states and strengthen interagency partnerships," the prince said Tuesday in an address at an event in Washington, D.C., hosted by the National Council on U.S.-Arab Relations and the United States-Gulf Cooperation Council Corporate Cooperation Committee, Arab News reported Thursday. He said the new doctrine would depend on the capabilities developed by "non-friendly countries," as well as "unconventional threats" like the Islamic State group and al Qaeda.
Saudi Arabia was deeply unsettled by the international nuclear deal reached among Iran and six countries, including the U.S., in July. After the accord was signed, its embassy in Washington released a statement warning that if Iran did not "use its resources for domestic development and to improve the living conditions of its people rather than use it to incite turmoil in the region," then it would face "harsh and determined responses" from its neighbors -- a thinly veiled if preemptive threat.
Iran and Saudi Arabia have long borne enmity toward each other. The rivalry has played out throughout the region, perhaps most visibly this year in Yemen. Saudi Arabia has led a coalition there since March, launching airstrikes on Iranian-backed Houthi rebels in defense of the embattled Yemeni President Abed Rabbo Mansour Hadi, who from March to September took refuge in Saudi Arabia.
But Saudi Arabia regularly faces criticism for its deadly campaign there, too. At least 27 civilians died when an airstrike struck a wedding in the southern city of Mocha in September, for example. The rights group Amnesty International said in a report published Tuesday that Saudi-led airstrikes "involved serious violations of international humanitarian law, including war crimes."
Despite these violations, the country is likely to "double down" on defense and national security in the coming decade, according to the Center for Strategic and International Studies in Washington, which was scheduled to host a discussion Thursday with the prince on the new defense strategy.
© Copyright IBTimes 2022. All rights reserved.
FOLLOW MORE IBT NEWS ON THE BELOW CHANNELS