Saudi Arabia Hajj Tourism Crisis 2015: After Deadly Stampede, Will Royal Family Improve Security?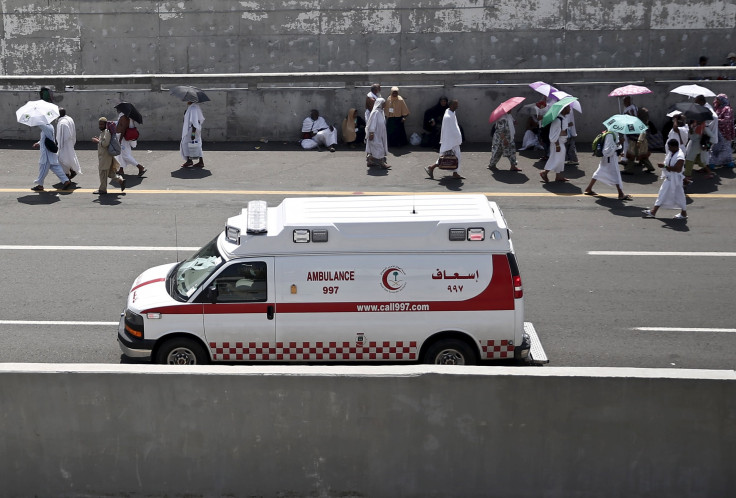 As the home of the two most holy sites in Islam, Saudi Arabia is charged with not only taking care of the cities of Mecca and Medina but also accommodating the millions of Muslim pilgrims who visit them annually in what has become a multibillion-dollar industry. But growing backlash from Middle East leaders after nearly 900 Muslim pilgrims died in Saudi Arabia during the hajj this month could push Saudi authorities to reshape both how they manage the annual pilgrimage and how they develop the country's religious tourism sector, experts said.
The kingdom has drawn continued criticism, particularly from Iran and Indonesia but also from Nigeria and Syria, for the deadly stampede last week that began when two groups of pilgrims intersected during the last major rite of hajj near the city of Mina. The stampede Thursday killed 769 people and came less than a week after the collapse of a crane in which more than 100 died. Saudi authorities subsequently tried to sidestep responsibility, with one Saudi official blaming African pilgrims.
"Both the scale of the disaster and the authorities' bungled response so far—to the point that questions persist on the real number of deaths—are extremely problematic," said Mickael Gondrand, a senior Middle East and North Africa analyst with BMI Research, a firm headquartered in New York.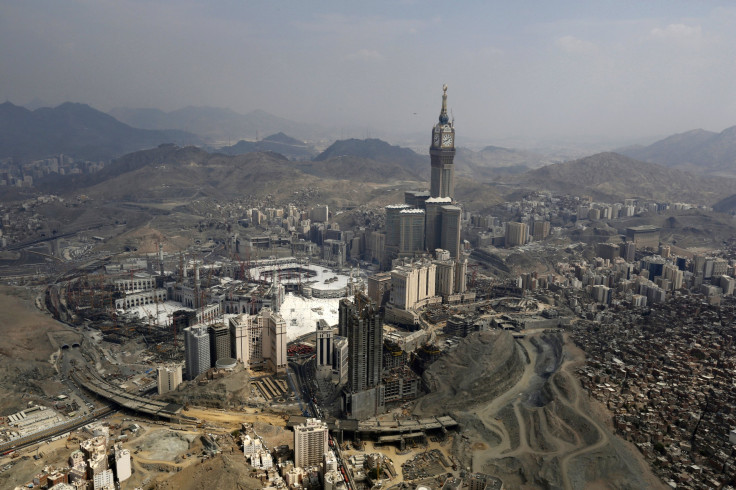 Undertaking the hajj is one of the five pillars of Islam and is required for all able-bodied Muslims, male and female, who can bear the cost of the trip. And as more and more Muslims are able to afford the pilgrimage, Saudi Arabia has capitalized on surging demand.
"Saudi Arabia's dedication to Islam is demonstrated by its superb maintenance and expansion of the holy sites, enabling greater numbers of Muslim pilgrims to perform the hajj," according to the website for the Saudi Arabian Embassy in Washington, D.C. "This has always been an essential priority for the kingdom. Every year funds from the annual budget are allocated exclusively for this purpose."
The kingdom has poured more than $100 billion in recent years into improving pilgrimage facilities, according to the Saudi newspaper Al Arabiya. Those investments range from luxury accommodations, like the Royal Clock Tower Hotel completed in 2012 as part of a $3 billion complex of luxury hotels and residencies called Abraj al-Bait, to transportation infrastructure, such as the $6 billion railway between Mecca and Medina and the Jeddah international airport that was scheduled to open at the end of 2015.
September's disasters were not the first time people have died while on hajj. In 2006, 364 pilgrims died in a stampede at a bridge in Mina and in 1997 340 died in a fire. Casualties in previous deadly incidents during hajj have ranged from hundreds of deaths to nearly 1,500.
"Previous disasters have not stopped the upward rise in pilgrims," Gondrand said.
Religious tourism comprises a burgeoning yet still comparatively minor sector of Saudi Arabia's heavily oil-dependent economy. In 2014, travel and tourism, the vast majority of which is for religious purposes, according to experts, accounted for 7.7 percent of Saudi Arabia's GDP, or 218 billion riyals, the equivalent of $58.13 billion. That was slated to increase by 6.1 percent in 2015, according to the World Travel and Tourism Council. Tourism accounted for 1.1 million jobs in 2014 and was expected to create an additional 100,000 jobs in 2015.
Accommodating such large numbers of people during hajj is a "tremendous task and challenge," Annebeth Wijtenburg, a spokeswoman for the World Travel and Tourism Council, said. Saudi Arabia "should continue to improve on its procedures and systems in place to ensure the safety of each of them."
But some say Saudi Arabia's focus on commercial developments for wealthy Muslim pilgrims over ensuring pilgrims' safety and health or building decent accommodations for poorer ones reflects poorly on the kingdom. "At home, there will be criticism from segments of the population who feel that the royal family has prioritized glitz and high-end developments in Mecca over safety for ordinary pilgrims," Gondrand said.
Saudi King Salman, who ascended to the throne in January, is already facing discontent from within the royal family because of its involvement in the war in Yemen, as well as fiscal troubles due to the falling price of oil. An unnamed senior Saudi prince called Monday for him to be removed, the Guardian reported.
The crane collapse and stampede have drawn criticism from abroad. Iran, a regional rival of Saudi Arabia that lost at least 228 nationals in the crush, has repeatedly slammed Saudi Arabia for the stampede. Nuri Kamal al-Maliki, a former prime minister of Iraq, called it "proof of the incompetence of the organizers of the pilgrimage season." Meanwhile, Muslim Rights Concern, an Islamic group in Nigeria, said in a statement: "As eyewitnesses of the gory stampede incident, we testify that it was caused by security breakdown on the part of the Saudi authorities."
Saudi Arabia's tourism crisis comes as a drop in the price of oil to less than $50 per barrel has hit the country's coffers hard. Saudi Arabia is heavily dependent on revenue from its vast oil reserves, which account for some 90 percent of the country's income.
Saudi Arabia has withdrawn as much as $70 billion from global asset managers over the past six months, reports revealed Monday. The kingdom issued more than $5 billion in bonds in August to help close the gap in its budget.
Amid growing questions about his legitimacy, "King Salman might have no choice but to abandon some of the focus on high-end hotels and retail developments," Gondrand said.
© Copyright IBTimes 2023. All rights reserved.