Iran Deal 2015: Israel And Saudi Arabia Offer Contrasting Responses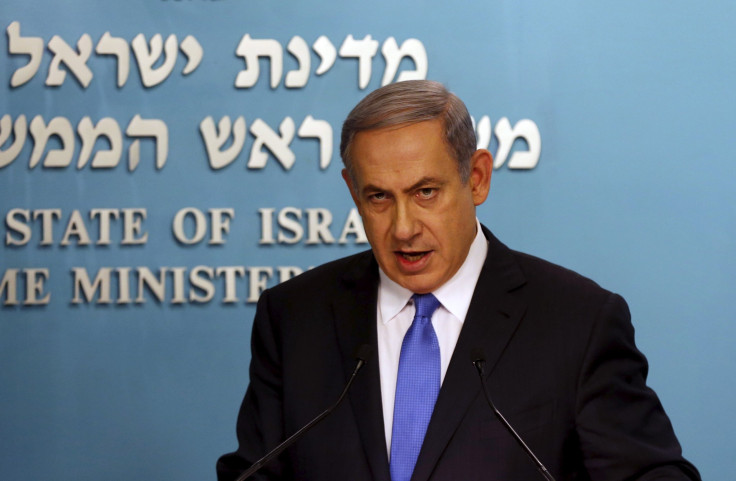 Neither Saudi Arabia nor Israel is happy about the deal struck Tuesday between Iran and the six world powers known as the P5+1, led by the United States. For both of these regional powerhouses, Iran is a sworn enemy that stands to gain a great deal from the recent agreement. But they're showing their displeasure very differently.
Israeli Prime Minister Benjamin Netanyahu could barely contain his outrage this week, calling the deal a "historic mistake," while Saudi Arabia appeared acquiescent, if resignedly so. Their reactions underscore significant differences between what the two countries hope to achieve following a deal that would roll back economic sanctions on Iran in exchange for a halt to its nuclear program. U.S. officials, meanwhile, are trying to quell these allies' concerns over the landmark deal.
"Deep down, the disappointment levels are, I'm sure, equal, in Jerusalem and in Riyadh," said Alex Vatanka, an adjunct scholar at the Middle East Institute in Washington, D.C., regarding Tuesday's deal. As a practice, however, Saudi Arabia tends to be far less publicly vocal than Israel, he noted, and Saudi Arabia is also constricted by the fact that it is more dependent on U.S. support in the region amid the ongoing conflict in Yemen.
"Both Israel and the Saudis see Iran as a threat, but it's not really in a same way," Shibley Telhami, a fellow at the Brookings Institution, a think tank in Washington D.C., explained. While Israel has focused on the risk posed by a nuclear Iran, Saudi Arabia has other concerns. "Their worry has been principally that Iran would be so empowered politically that it could meddle in regional affairs and compete with them," Telhami said.
Saudi Arabia has accused Iran of inciting sectarian revolts in Yemen and Bahrain and even inside Saudi Arabia, and Foreign Minister Adel Al-Jubeir has described Iran's activities as ranging from "supporting terrorism to seeking to destabilize regional states." Saudi Arabia is currently waging an air campaign in Yemen against Houthi rebels, who are backed by Iran. The United States is one of the countries participating in that campaign.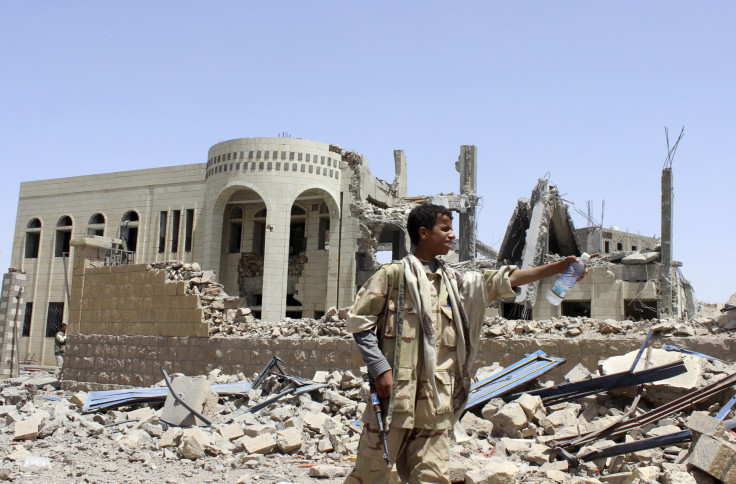 Israel, on the other hand, has long classified a nuclear Iran as a threat to its existence. "In the coming decade, the deal will reward Iran, the terrorist regime in Tehran, with hundreds of billions of dollars," Netanyahu warned after the deal was signed. "This cash bonanza will fuel Iran's terrorism worldwide, its aggression in the region and its efforts to destroy Israel, which are ongoing."
To some, such adverse reactions were inevitable. "There's no question that the prospect of greater U.S. engagement with Iran is not going to sit well with our allies, particularly Israel. But also our allies in the Gulf, including Saudi Arabia," said Suzanne DiMaggio, a senior fellow and director of the Iran Initiative at New America, a nonprofit think tank in Washington. "But over time, the reality is [that] the U.S. must find a way to balance the region ... and let our allies understand that because we have a nuclear deal with Iran doesn't mean we're not going to keep an eye on activities that undermine their interests."
Israel's Ire
When he called Netanyahu on Tuesday to discuss the new nuclear deal, U.S. President Barack Obama offered to boost military aid to Israel, which amounts to some $3 billion annually and nearly $100 billion since 1962. But in fact, whether or not Israel would receive additional aid following a deal was not even a question, the New York Times reported Thursday. Rather, the question at hand was simply what, exactly, Israel would receive.
U.S. Secretary of Defense Ashton Carter is due to travel to Israel next week to meet with Israeli officials, lay out details of the boost in aid, and smooth things over. In the coming years, Israel could receive more F-35 fighter jets along with funding for its Iron Dome defense systems and other supplies, the Jerusalem Post reported.
It was always understood that the U.S. would have to offer "broader reassurance" to existing American allies in the region as part of the deal, Vatanka, who is an expert on Iran, said. But the heightened aid to Israel could also serve another purpose.
"Steps like this are crucial to get the maximum number of votes from Congress," where Republican lawmakers in control of the Senate and the House are strongly pro-Israel, Vatanka said.
Saudi Arabia's Acquiescence
In its public reaction to the deal, Saudi Arabia was accepting, if uneasily so. Al-Jubeir, the Saudi foreign minister, met with U.S. Secretary of State John Kerry on Thursday, but he did not endorse the agreement and said instead that Saudis were still examining it, the Associated Press reported.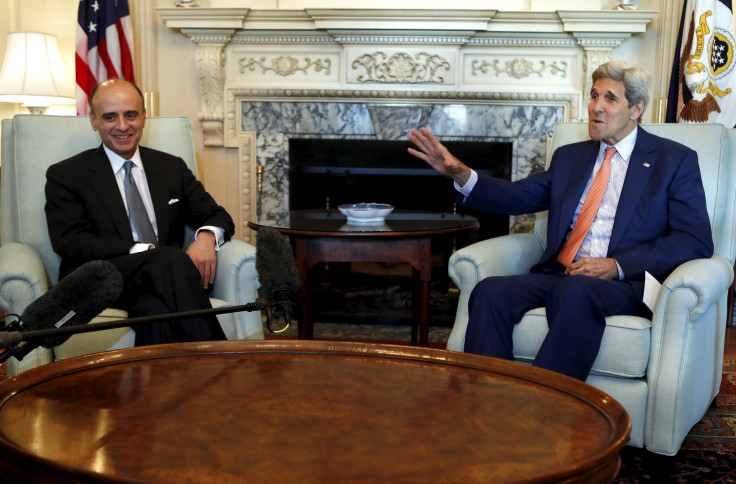 "Saudi Arabia has always been in favor of an agreement between Iran and the P 5+1 Group," the Saudi Embassy in Washington said in a statement released Tuesday that was woven with threads of discontent. "Saudi Arabia agrees with the P5+1 Group and the international community in continuing the sanctions on Iran for its support of terrorism and its violations of international arms treaties," the statement added. And if Iran did not "use its resources for domestic development and to improve the living conditions of its people rather than use it to incite turmoil in the region," then it would be met only with "harsh and determined responses" from neighboring countries, it said.
If Saudi Arabia has couched its public disappointment in gentle terms, however, officials have privately offered tougher rhetoric and even veiled threats. "The relationship between the Gulf and the U.S. will stand, but it's a very delicate situation," an anonymous Saudi diplomat told the Washington Post. "Maybe we'll look to other partners like China if America is giving everything to Iran."
Still, Saudi Arabia cannot, and perhaps does not want to, be too vocal, without fear of undermining support it receives from the U.S., some suggested. "They don't like it, but they're not terrified by it," Telhami said of the deal. "I would argue that they have become a little bit more dependent on Washington since their venture in Yemen. If this agreement does take hold, they're going to need the U.S. even more."
But just because Saudi Arabia has not angrily and vocally opposed the deal does not mean it will back down from its ongoing confrontation with Tehran.
"Saudi Arabia would not want to come out against the deal because they wouldn't want to fight Iran alone," Vatanka said.
FOR FREE to continue reading
✔️ Unlock the full content of International Business Times UK for free
offer available for a limited time only
✔️ Easily manage your Newsletters subscriptions and save your favourite articles
✔️ No payment method required
Already have an account?
Log in
© Copyright IBTimes 2023. All rights reserved.