Is Saudi Arabia Safe For Tourists? US Issues Travel Warning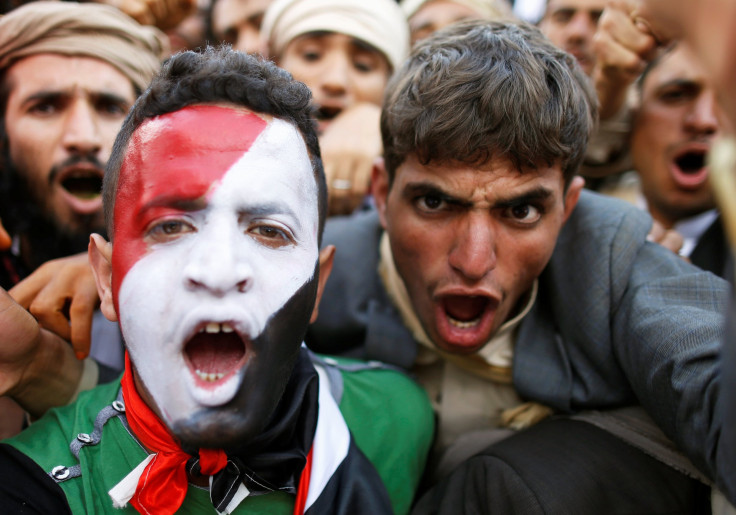 The U.S. State Department warned Americans Wednesday to think twice about traveling to Saudi Arabia due to the risk of terrorism. The State Department noted fighting in Yemen has spilled over into Saudi Arabia.
"Terrorist groups, including ISIS [the Islamic State group] and its affiliates, have targeted both Saudi and Western government interests, mosques and significant religious sites [both Sunni and Shiite], and places frequented by U.S. citizens and other Westerners," the warning said.
Read: Yemen Rebels Target Saudi Holy City Of Makkah
Saudi Arabia acknowledged 34 terrorist attacks last year, some of them deadly, including a bombing near the American Consulate in Jeddah, while announcing it had thwarted a dozen more.
Earlier this year nearly 18 people with suspected terrorist links were arrested, as well as 16 others in a raid where two suspects exploded their suicide vests prematurely.
More than 40,000 projectiles, including 30 missiles, have been shot into Saudi territory from Yemen. The U.S. government has barred its personnel and their families from traveling within 50 miles of the Saudi-Yemen border, the Qatif area and the Hofuf area.
Read: No Significant Intelligence From Yemen Raid — Report
The State Department issued a travel warning for Yemen in October urging against all travel to the country after U.S. citizens were detained in Sanaa by armed groups. Fighting began in Yemen two years ago, and Houthi rebels have been systematically detaining Americans, some of them for more than a year, despite their connections to local businesses or humanitarian groups.
Saudi Arabia Tuesday intercepted four missiles fired by Yemeni rebels in an incident the Saudi coalition said provides evidence of arms smuggling through the rebel-held Red Sea port of Hodeida, Agence France-Presse reported. The missiles targeted Khamis Mushait, the main airbase for the coalition's Yemen operations, and the border city of Abha.
U.S. President Donald Trump reportedly is contemplating an escalation of the U.S. role against the Houthis by supporting a planned Emirati offensive to retake Hodeida. The question is expected to come before the principals committee of senior national security aides this week.
© Copyright IBTimes 2023. All rights reserved.