Saudi Arabia Thwarts 'Terrorist' Attack In Abqaiq, World's Largest Oil Processing Facility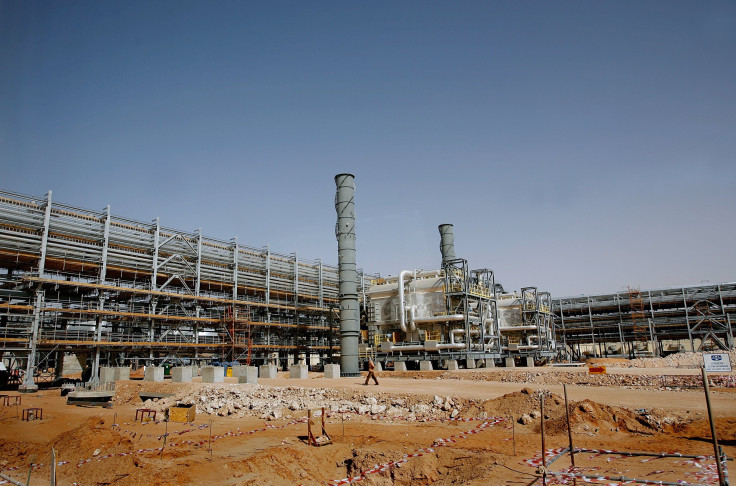 BEIRUT, Lebanon -- A gunman accused of having ties to terrorist organizations attacked a Saudi Arabian security facility near a major Saudi oil facility Friday. Saudi security forces repelled the attack allegedly near Aramco's Abqaiq plant Friday and killed the "terrorist," Saudi's state-run Al-Ikhbariya TV reported.
Saudi's national oil company Aramco owns the Abqaiq plant in the country's eastern province. It is the largest oil processing facility in the world, and previous attacks on the area immediately caused a significant spike in oil prices. Though Saudi's state-run news said "terrorist organizations" were not active in Abqaiq, the facility's importance for Saudi oil exports and global oil sales put it at a much higher risk for terrorist attacks aimed at destroying Saudi's oil exports to the U.S. and stealing Saudi's significant oil reserves.
Friday's attack comes at a time where crude oil prices around the world have dropped to the lowest they've been in decades. Saudi Arabia is the world's largest oil exporter, averaging 8 million barrels per day, and its oil production operations have been repeatedly targeted by terrorist organizations -- most recently by the Islamic State group, also known as ISIS.
WTI Crude Oil Spot Price - 1 Year | FindTheData
Abqaiq processes roughly two-thirds of that oil and can handle up to 7 million barrels every day. Abqaiq, a gated community in Saudi's eastern desert, has about 46 oil pipelines running through it, including a roughly 395-mile pipeline to Ras-Tanura, a Saudi city located on an Eastern peninsula that leads to the Persian Gulf -- a major point of export for Saudi oil on its way to the West, including to the United States.
"The Abqaiq-Ras Tanura set of pipelines is particularly exposed. These lines run close to major highways and population centers (both Sunni and Shia) making them an easy target for quick hit-and-run attacks," according to a report from the Gulf Institute. "An attack on the pipeline network leading out of Abqaiq could effectively shut down the processing facility, as much as if it were attacked directly."
Abqaiq has been the victim of such attacks before. Militants linked to al Qaeda engaged in a shootout with Saudi security forces inside the gated facility in 2006. Though the attack did not cause significant damage, oil prices spiked $2 the following day, rising from $60.54 to $62.60.
The al Qaeda attack is "just an example of the significance that energy security has on the energy market," according to a report from the Gulf Institute."
At the time, al Qaeda did not hide its motives to destroy Saudi's ability to export oil to the U.S., but now that Saudi Arabia is a prominent member of the American-led anti-ISIS coalition, the kingdom has also become a major ISIS target.
At least 46 Saudi women are suspected to have joined ISIS in Iraq and Syria at the start of the Syrian conflict in 2011, Saudi's Ministry of Interior spokesman Maj. Gen. Mansour al-Turki said Friday. Many left with their children, he added.
A suicide bomber with ties to ISIS carried out the group's first acknowledged attack on Saudi soil earlier this year in May, when he detonated his explosives outside a Shiite mosque, killing at least 19 people.
The Kingdom has been on high alert for terrorist attacks on both malls and oil facilities since April, Reuters reported. If ISIS or similar terrorist organizations seized oil production facilities or Saudi Arabia's more than 260 billion barrels of proven reserves, it would have serious negative implications for oil prices.
© Copyright IBTimes 2023. All rights reserved.