Saudi Arabia White House Visit: Growing Military, Regional Security Concerns Could Mean Boon For US Weapons Industry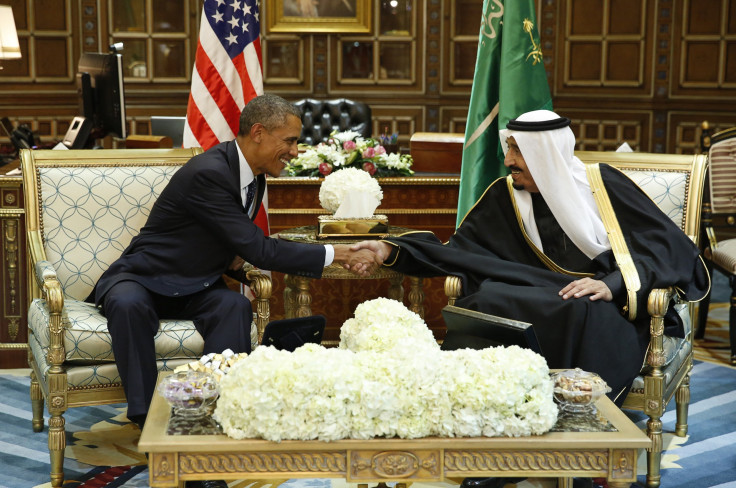 Saudi Arabia's King Salman is expected to meet President Barack Obama at the White House Friday for his first visit since ascending to the throne eight months ago. While routine topics of oil and business exchanges are likely on the agenda, the meeting is expected to be dominated by talk of regional security and the implications of the Iran nuclear deal.
The meeting comes as Saudi Arabia has grown increasingly concerned about the United States' commitment to its defense amid fears that a lifting of international sanctions on Iran will unleash its long-time rival. As a result, Saudi Arabia has been steadily building up its military and the Saudi king is expected to push Obama for a strengthened commitment to his country's security during their meeting.
"Ten years ago, the American commitment to Saudi Arabia was unquestioned," said Chris Harmer, a senior naval analyst at the Institute for the Study of War and former U.S. Navy commander. "Today, the Saudis don't see it that way. They see us concluding a deal with Iran as a bad deal for Saudi Arabia."
Saudi Arabia's defense buildup has largely benefited American military manufacturers, who have earned tens of billions from the kingdom's expanding expenditures in recent years. In the lead-up to the historic Iran nuclear deal, Saudi Arabia paid roughly $6 billion in recent months to U.S. defense companies like Boeing, Northrop Grumman, and General Dynamics, while weapons makers such as Raytheon and Lockheed Martin have sought to cash in on the looming arms race.
The Arab kingdom is currently in advanced discussions with the U.S. government about buying two frigates based on a coastal warship that Lockheed Martin, which employs about 112,000 people, is building, Reuters reported. Boeing, which employs more than 160,000 people and is based in Chicago, is building $33.5 billion worth of fighter jets for Saudi Arabia, and a contract worth up to $13 billion was reached in February 2014 for light armored vehicles to be built by New York-based General Dynamics, which employs about 100,000 people.
Saudi Arabia has been boosting its military expenditures for years. It has taken the lead as the world's top importer of military equipment and had the globe's third-highest military budget of $80.8 billion as of 2014, according to a report by the International Institute for Strategic Studies. That's an unprecedented fourfold increase over the last decade. This means a country with about as many inhabitants as Texas is just behind the U.S. and China (and ahead of Russia) in military spending.
Obama's Middle East policies have largely relied on regional allies to protect their own borders by boosting forces deemed trustworthy on the ground in Iraq and Syria, and offering new, high-tech military equipment to allies like Saudi Arabia. It's a stark contrast to former President George W. Bush, who sent boots on the ground into both Iraq and Afghanistan.
The U.S. retrenchment comes as Saudi Arabia has seen its neighborhood set ablaze with violence. Syria has been locked in a years-long, dangerously complex civil war. Yemen to its south has spiraled out of control as the Saudi military has led an airstrike campaign to weaken the militant Houthi rebels. And Saudi Arabia itself has been shaken by a series of terrorist attacks targeting its Shiite population. From Saudi Arabia's perspective, the instability has worked in favor of Iran.
"You've had major changes in the country's strategic position," said Anthony Cordesman, the Burke chair of Middle East strategy for the Center for Strategic and International Studies in Washington, D.C. "The key has been the perceived threat from Iran, the problems in dealing with terrorist threats like al Qaeda in the Arabian Peninsula, the problem of securing the borders against Iraq and Yemen."
There might be more at play with Saudi's military budget boost than just strengthening the kingdom's defenses, however. Saudi officials buy U.S. weapons, in part, as a way to keep the U.S. engaged, according to Ken Pollack, a senior fellow at Brookings Institution in Washington, D.C., and a former Persian Gulf military analyst for the CIA. For Saudi Arabia, the importation of military equipment is a type of diplomacy.
It's something of a tacit deal the U.S. and Saudi Arabia have had for decades: The U.S. buys oil from Saudi Arabia, and Saudi Arabia recycles that money back into the U.S. economy through the purchase of top-dollar U.S. military equipment.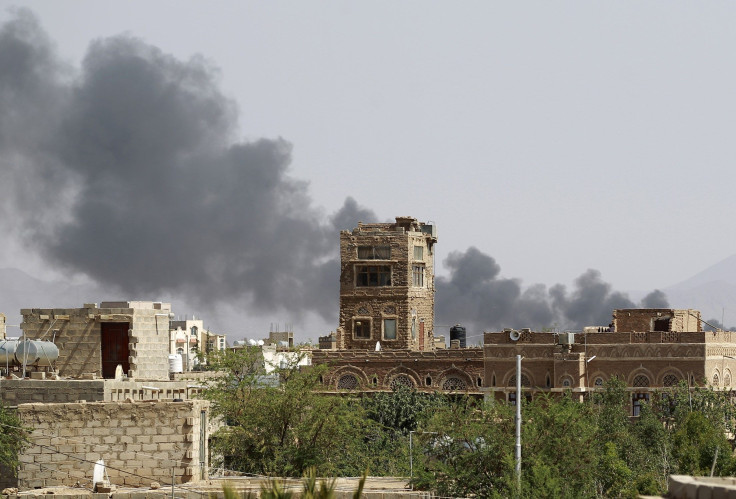 "They buy weaponry from the United States to a very significant extent as a way of maintaining the U.S.-Saudi military relationship," Pollack said. "The Saudis are very nervous and very unhappy about American disengagement from the region; they don't want it to go further, so they're trying to keep us married to them."
At the same time, Saudi Arabia has quietly been searching for other potential backers as its threats have grown and it has reportedly grown distrustful of the U.S. In recent months, the Saudis have announced massive investments in Russia at a time when the superpower is considering exporting major military equipment to Saudi Arabia. The Gulf State has also eyed China as a potential ally in recent years, though neither Russia nor China's geopolitical interests align with Saudi Arabia's quite as symbiotically as those of the United States.
"The Saudis are asking, 'Will we still be able to rely on the Americans as our patrons in the decades to come?' " Pollack said.
Knowing exactly how Saudi Arabia's military budget breaks down might be critical to understanding the country's intention behind boosting military spending. But the country is incredibly secretive about its spending, said Pieter Wezeman, a senior researcher focused on arms and military expenditures in the Middle East for the Stockholm International Peace Research Institute (SIPRI), based in Sweden. There's no way to determine how Saudi Arabia spends its more than $80 billion military budget -- or if that number is even accurate, according to Wezeman.
"It's a very intransparent, a very opaque, a very secretive country, especially when it comes to military metrics," Wezeman said.
Harmer speculated much of the military's budget is likely going toward domestic security. Both al-Qaeda and ISIS have threatened the Saudi monarchy, which they charge is corrupt and un-Islamic, and have staged attacks on Saudi soil.
"The Saudi National Guard is built for one reason and one reason only, and that's to protect the Saudi royal family," Harmer said. "There is nothing that would surprise me in terms of how big the Saudi budget is."
© Copyright IBTimes 2022. All rights reserved.
FOLLOW MORE IBT NEWS ON THE BELOW CHANNELS