In Saudi Arabia, Women Register To Vote For First Time Ahead Of December Elections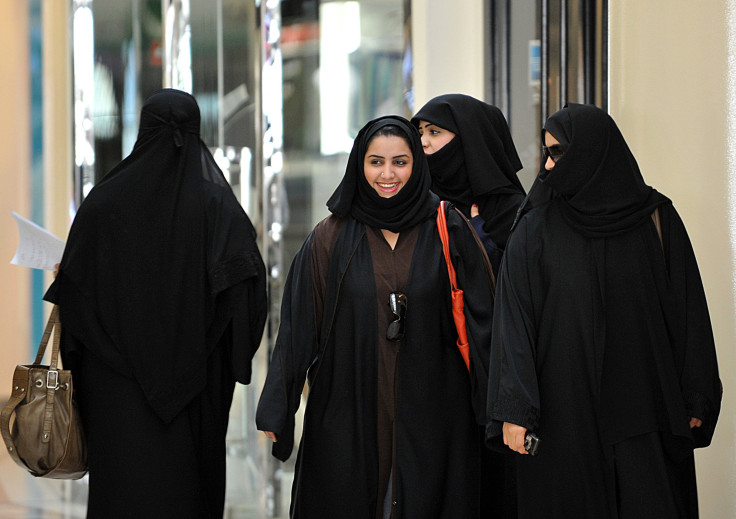 Saudi Arabia saw its first wave of female voter registrations this week under a new law allowing women to cast ballots and run in local elections. Voter registration turnout was initially low in Medina and Mecca, where registration for the third municipal elections in December opened earlier than in the rest of the country, but officials said they expected it to pick up.
The first two women to receive their voter cards were Jamal Al-Saadi and Safinaz Abu Al-Shamat, the Saudi Gazette reported. They both were excited about taking advantage of the revised policy. "The participation of the Saudi women in the municipal elections as voters and candidates was a dream for us," Saadi told the newspaper. "The move will enable Saudi women to have a say in the process of the decision-making."
The women's registration came about four years after late King Abdullah bin Abdulaziz Al Saud decided in September 2011 to grant females the right to vote and compete in elections. The change, scheduled to take effect this year, was considered by many to be a bold move in a nation with a reputation for severely limiting what women can and cannot do. In addition, the minimum voting age for the Dec. 12 elections was lowered from 21 to 18.
"We refuse to marginalize women in society in all roles that comply with Shariah," Abdullah said at the time, referring to Islamic law, Reuters reported.
About 70 women told Arab News they intended to run in the elections, and 80 planned to work as campaign managers. Activist Naila Attar said she was organizing workshops ahead of the elections to urge Saudi women to "participate and exercise their right as citizens." During the elections, 424 of the country's 1,263 voting centers will be dedicated exclusively to women, Al Arabiya reported.
But registration wasn't going smoothly everywhere. Earlier this month, women in Al-Ahsa tried to fight the requirement asking them to present a new national identity card. They requested either more time for registration or to be able to use other, older documents to prove their identity. Officials offered their help to applicants but remained firm on the importance of the national identity card, Arab News reported.
© Copyright IBTimes 2023. All rights reserved.