Saudi Aramco Valuation Seen At More Than $2 Trillion In What Could Be World's Largest IPO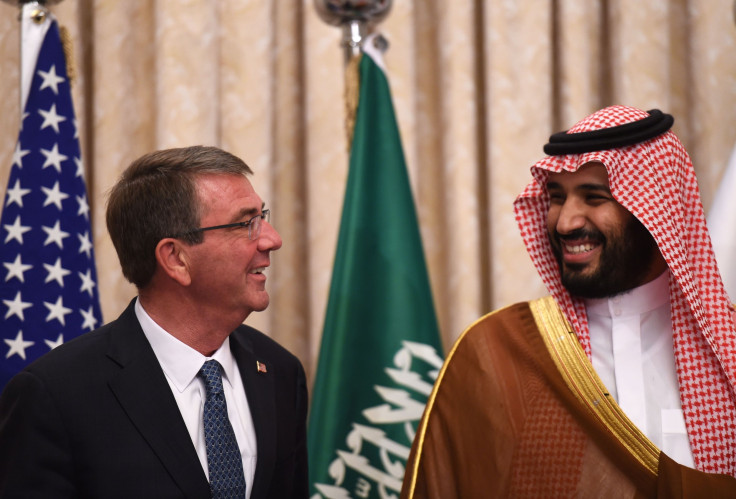 Saudi Arabia's state-owned oil behemoth, Saudi Aramco, might be worth more than $2 trillion, a top Saudi official said Monday ahead of a planned IPO.
The kingdom is planning to sell less than 5 percent of the company in what could be the world's largest initial public offering, Mohammed bin Salman, the deputy crown prince and Saudi defense minister, told the Saudi-owned television news channel Al Arabiya. The kingdom's gross domestic product totaled an estimated $1.7 trillion last year, or hundreds of millions of dollars less than the value of Saudi Aramco.
The sale is part of the Saudi government's broader vision to transform the energy-dependent economy. Plunging oil and gas prices over the last two years have caused the biggest economic disruption since the kingdom was founded more than 80 years ago. The Saudi government, which depends on petroleum to fund 80 percent of its budget, is facing a massive budget shortfall amid declining export revenues and has started slashing social benefit programs and draining its cash reserves.
Officials haven't yet completed the valuation of Saudi Aramco — formally called Saudi Arabian Oil Company, Prince Mohammed said in the television interview cited by Bloomberg. He said there were plans to transform the giant oil firm into a holding company with an elected board, with subsidiaries of the firm also to be sold by IPO.
The 30-year-old prince on Monday is expected to announce his "Saudi Vision 2030," which sets goals for the nation's economy over the next 15 years and established a broad policy agenda to achieve them. Along with details of the vision, officials within the next four to six weeks are expected to release a package of state budget reforms, regulatory changes and policy initiatives for the next five years as part of a "National Transformation Plan," Reuters reported.
Saudi officials recently snuffed an international effort to shore up oil prices by freezing OPEC and non-OPEC oil production. At a closely watched meeting in the Qatari capital Doha earlier this month, the Saudi contingent refused to consider capping its output without participation from its political rival Iran, which did not attend the talks.
But Ibrahim Muhanna, a top adviser in the Saudi oil ministry, said last week that the door "remains open" to such a deal. He said he was certain the 13-member OPEC cartel would discuss a production freeze at a June 2 meeting in Vienna.
© Copyright IBTimes 2023. All rights reserved.