OPEC Doha Meeting: Major Oil Producers To Consider Production Freeze At April 17 Event, But Some Are Skeptical Of Impact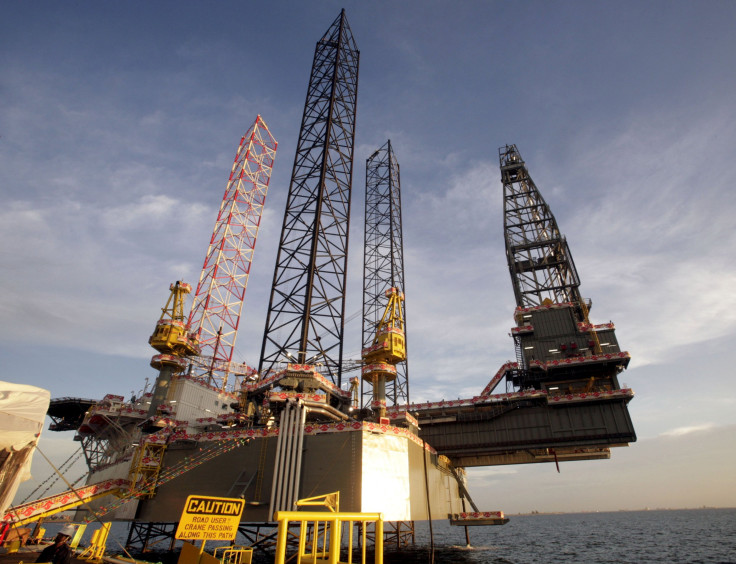 As low oil prices continue to crimp government budgets and squeeze energy companies, the world's top oil-producing nations are facing mounting pressure to ease the global supply glut.
Officials from more than a dozen energy-rich countries are expected to meet this week in Doha, Qatar, to discuss a possible deal to boost oil prices. The country has invited all 13 OPEC members plus Russia, Mexico and five other non-OPEC nations to the April 17 meeting, where leaders have agreed to consider freezing production to January levels.
The prospect of the deal has rattled oil markets in recent weeks as traders have vacillated between hope and doubt about the talks. Brent crude, the global benchmark, hit a fresh five-month high Tuesday, rising 4.3 percent to above $44 a barrel on the expectation of a positive outcome in Doha. U.S. crude rose 3.8 percent to $41.89, its highest level in three weeks.
Yet energy experts said they doubt a cap on output would do anything to address the supply/demand imbalance that's weighing down global crude markets. Some analysts said the meeting will still send an important signal that producers are willing to address the glut, but other experts argued the talks could do more harm than good if they devolve into feuding between rival oil countries.
"I don't have any great expectations for the meeting in Doha, in terms of affecting the global markets," said T. Homer Bonitsis, an associate finance professor at the New Jersey Institute of Technology's Martin Tuchman School of Management.
Oil prices have plunged more than 60 percent from their peak of $110 a barrel in June 2014 amid fears global oil production is outpacing the world's thirst for oil. With those triple-digit heights long gone, government oil and gas revenue and company profits have drastically declined, resulting in widespread layoffs, federal subsidy cuts and hundreds of billions of dollars in canceled investments. Qatar, which holds the OPEC presidency in 2016, said it summoned the meeting with major oil producers to stop the downward economic spiral.
"The need has become an urgent matter to bring back balance to the market and recovery to the global economy," Qatar's Energy Ministry wrote in a March invitation letter to oil-producing countries.
Qatar in February joined Saudi Arabia, Russia and Venezuela in a pledge to cap oil output at January levels. The announcement caught oil traders by surprise, and prices surged by nearly 50 percent after hitting a 12-year low of below $28 a barrel.
The oil freeze proposal came with a significant catch, however. Saudi Arabia has since clarified it won't sign any deal unless other major oil producers, including its political rival Iran, follow suit. Iran has refused to cap output until it boosts production by 1 million barrels a day to pre-sanction levels, and it's unclear whether the country will send delegates to Doha. Libya has similarly snubbed the meeting as it seeks to recover output lost during its bloody civil war.
With Iran and Libya unlikely to reverse course, Saudi Arabia might be pressured next week into dropping its demand that other exporters get on board, said Fadel Gheit, a senior oil and gas analyst for Oppenheimer Holdings in New York.
As the world's largest oil exporter, Saudi Arabia maintains a powerful influence over world oil markets — despite rising competition from U.S. oil producers — and any deal without the kingdom would likely be meaningless. Unlike Bonitsis, who said the Doha talks are futile, Gheit said he considers the meeting critical to raising oil prices and relieving struggling oil-dependent economies.
"Failing to agree on a production policy could lead to a prolonged oil price war that could have a significant negative impact on all oil producers," he said.
New developments Tuesday suggested Saudi Arabia might press ahead regardless of Iran's participation. The kingdom and Russia this week reached an agreement on a production freeze, Russia's Interfax news agency reported, quoting an anonymous diplomatic source in Doha.
The collapse in oil prices has battered emerging economies like Venezuela, which relies on crude sales for 96 percent of its exports and more than half its gross domestic product. The South American nation is on the brink of economic collapse, while low crude prices are exacerbating existing financial crises in Brazil and Russia.
In Saudi Arabia, the government is rapidly depleting its massive surplus of cash to plug its growing budget gap, which hit $98 billion in 2015. The oil kingdom has estimated that the national debt will soar by 50 percent over the next five years, prompting officials to plot major changes to the economy. Saudi leaders recently unveiled a plan to create the world's largest sovereign wealth fund, which would control more than $2 trillion of the kingdom's most prized assets, Bloomberg reported. As part of the strategy, the kingdom will sell public shares in state oil behemoth Saudi Aramco and turn the company into an industrial conglomerate.
The kingdom, like other suffering oil-exporting nations, has also started raising taxes and slashing subsidies in a bid to curb government spending — moves that threaten to embolden growing opposition movements in Saudi Arabia and across the region, Gheit said.
"These changes are difficult to implement and could risk civil unrest, political instability and regime changes," he said. "Time and technology are not on the side of OPEC, Russia and other oil-exporting nations."
Crude Oil Production in Saudi Arabia | FindTheData
But even if participating oil countries do agree to freeze production, the deal still won't shrink the oversupply of crude or drive up demand.
A key reason is that several oil-rich nations produced higher-than-normal volumes of crude in January. Russia, for instance, produced nearly 10.9 million barrels a day of oil in January, a post-Soviet record. The Saudis produced 10.2 million barrels of oil a day that month, only slightly less than a June 2015 record of 10.5 million. Freezing production to January output would merely lock in those elevated supply levels.
Global oil demand, meanwhile, has dragged in recent months due to sluggish growth in China and Europe. Oil demand growth is expected to hit 1.2 million barrels a day in 2016, down from 1.8 million barrels a day in 2015, the International Energy Agency forecast.
Given the uncertain impact and the risk of failed negotiations, "it'd be better if they didn't have a conference at all," Bonitsis said.
Fifteen countries so far have officially confirmed they will attend the meeting, Reuters reported. They are: Algeria, Angola, Ecuador, Indonesia, Iran, Iraq, Kuwait, Nigeria, Qatar, Saudi Arabia, United Arab Emirates, Venezuela and non-OPEC members Russia, Omar and Bahrain. It's unclear whether Azerbaijan, Kazakhstan or Norway will attend the meeting. Mexico said it will send delegates to Doha, but only as "observers" to share information. Libya has declined the invitation.
© Copyright IBTimes 2023. All rights reserved.
FOLLOW MORE IBT NEWS ON THE BELOW CHANNELS