Saudi Court Upholds Death Sentence For Shiite Cleric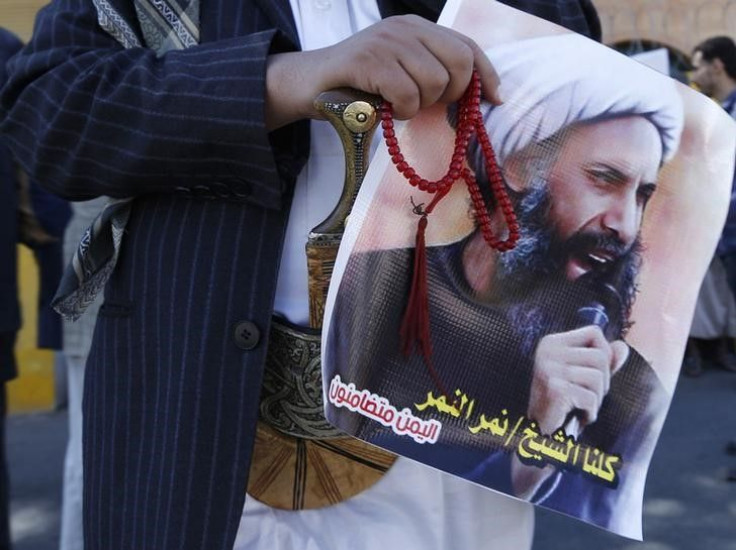 RIYADH (Reuters) - Saudi Arabia's Supreme Court has rejected an appeal against the death sentence passed this year on Shiite Muslim cleric Sheikh Nimr al-Nimr who had called for pro-democracy demonstrations and whose arrest in 2012 spurred protests in which three died.
Nimr's brother, Mohammed al-Nimr, told Reuters that the sentence had been upheld after hearings that took place without his lawyers or family members being given prior notice. His life now hangs on the possibility of a pardon from King Salman.
Nimr and six other Saudi Shiites, including his nephew, Mohammed al-Nimr's son, Ali, have been sentenced to die and then have their bodies publicly displayed in the most severe penalty available to judges in the strict Sunni majority kingdom.
"We don't want anything to happen to him or to Ali or the other young men," Mohammed al-Nimr said. Political analysts who follow Saudi Shiite politics have warned that widespread protests may erupt if the executions are carried out.
More than 20 Shiites were killed in protests between 2011 and 2013 in the Shiite district of Qatif against sectarian discrimination, Riyadh's role in ending street demonstrations in Bahrain and the fate of previously detained local people.
Three of those were killed in protests in the two days after Nimr's arrest, as well as one policeman. The deaths were all officially described as happening after exchanges of fire prompted by shooting or petrol bomb attacks on police, but local activists said many occurred during peaceful protests.
Nimr had long been regarded as the most vocal Shiite leader in Qatif, willing to publicly criticize the Al Saud ruling family and call directly for elections. But he was careful to avoid calling for violence, analysts say.
Saudi Arabia's Interior Ministry still accused him of being behind attacks on police alongside a group of other suspects it said were working on behalf of the kingdom's main regional rival, Shiite Iran.
The kingdom's judiciary is composed of clerics of the strict Sunni Wahhabi school, which reviles Shiism as heretical and allows judges extensive scope to interpret Islamic law and pass sentences as they see fit.
Iran's deputy foreign minister Hossein Amir-Abdollahian said in an interview with state TV on Sunday, "The execution of Sheikh Nimr would mean Saudi Arabia facing a heavy cost."
Saudi Arabia has complained through its London embassy about accusations in Western media that Ali al-Nimr's sentencing was politically motivated.
Last week British Prime Minister David Cameron said he did not expect Ali al-Nimr to be executed.
© Copyright Thomson Reuters 2023. All rights reserved.