Saudi Prince Warns Of Kingdom's Over-Dependence On Oil Exports; Another Prince 'Defects' From Royal Family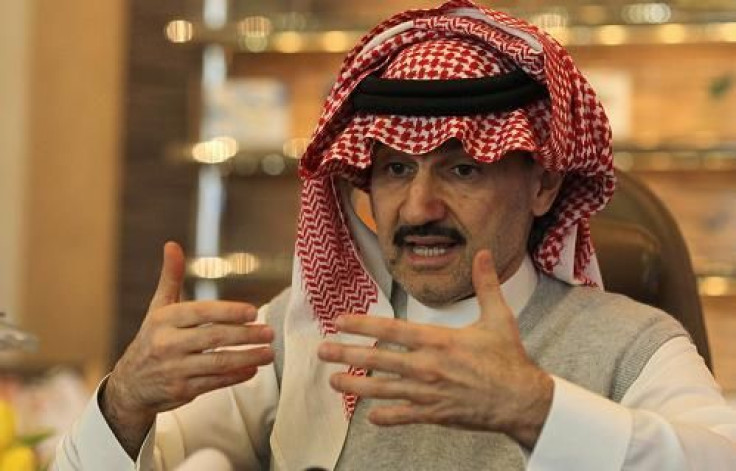 Billionaire Saudi Prince Alwaleed bin Talal criticized Saudi Arabia on Monday, calling for his home country to become less dependent, economically, on crude oil and diversify if it is to survive the threat of the West, and particularly the United States, turning to alternative energy sources like fracking, Sky News reported.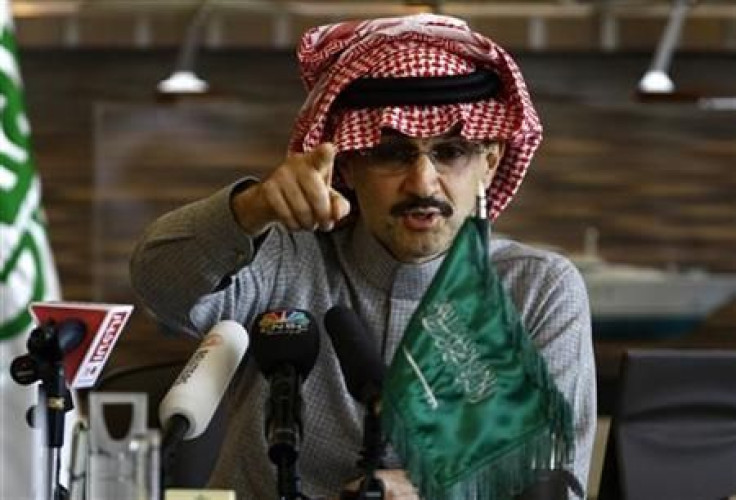 Al Waleed wrote in an open letter to Saudi Oil Minister Ali Al-Naimi that demand for oil from Saudi Arabia and other nations from the Organization of the Petroleum Exporting Countries (OPEC) is "in continuous decline," Sky News said, and Saudi Arabia's dependence on oil was "a truth that has really become a source of worry for many."
"Our country is facing a threat with the continuation of its near-complete reliance on oil, especially as 92% of the budget for this year depends on oil," he wrote. "It is necessary to diversify sources of revenue, establish a clear vision for that and start implementing it immediately."
OPEC forecasts for 2014 oil demand are down by 250,000 barrels per day from the estimated 2013 level; OPEC nations are expected to export 29.61 million barrels of oil per day (mbpd) in 2014. Saudi Arabia is currently exporting 12.5 mbpd, a capacity that is down from its goal of 15 mbpd.
Meanwhile, on Saturday, another member of the Saudi Royal family, Prince Khalid Bin Farhan Al-Saud, wrote in a statement that he was leaving the family.
"With pride, I announce my defection from the Al Saud family in Saudi Arabia," Al-Alam translated. "This regime in Saudi Arabia does not stand by God's rules or even (our country's) established rules, and its policies, decisions and actions are totally based on the personal will of its leaders."
Farhan also called on other princes in the family to defect and "break their silence," and he accused the Al-Saud family of purposely keeping their people oppressed. "The problems are deep and real…They [the royal family] don't think about anything but their personal benefits and do not care for the country's and people's interests or even national security."
© Copyright IBTimes 2023. All rights reserved.
FOLLOW MORE IBT NEWS ON THE BELOW CHANNELS