Scandal: Murdoch, Editors Now Questioned on Police Bribes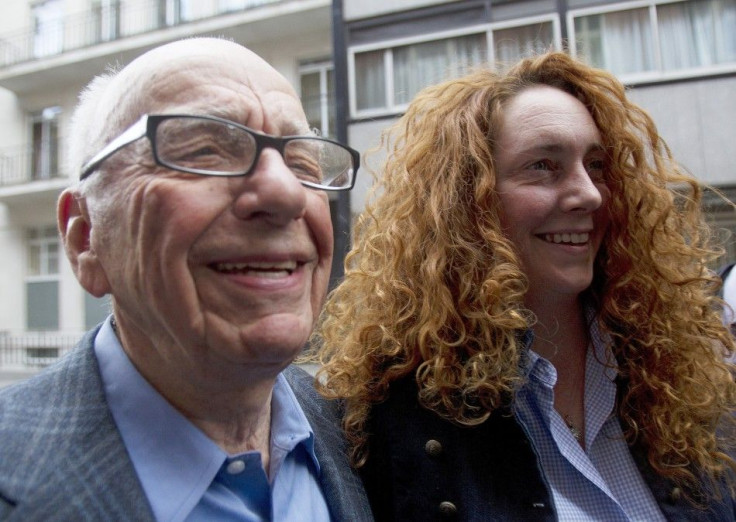 Three of the most high-profile executives embroiled in the phone-hacking scandal in Britain will soon be answering questions from British politicians about alleged bribes paid to police officers for information used in newspaper articles.
Rupert Murdoch, his son James, and top executive Rebekah Brooks have been summoned by government's Culture, Media and Sport (CMS) Committee to respond to previous evidence suggesting that News International, the UK subsidiary, had paid police.
"We have been made aware of the request from the CMS Committee to interview senior executives and will cooperate," News International stated in an e-mail. "We await the formal invitation."
The scandal that has engulfed Murdoch's British companies shows no signs of letting up. Former Prime Minister Gordon Brown has angrily accused the Sunday Times newspaper (also under Murdoch's control) of hacking private information regarding his bank statements and his son's medical issues.
Murdoch has already been forced to close the highly-profitable "News of the World" tabloid, and his bid to acquire all of satellite television broadcaster British Sky Broadcasting Group (BSkyB) may now be in permanent jeopardy.
The opposition Labour Party will formally call on News Corp. to cancel its bid for BSkyB in the British Parliament Wednesday.
"Our motion for key House of Commons debate tomorrow: Rupert Murdoch - withdraw BSkyB bid," Labour leader Ed Miliband said on his Twitter account.
© Copyright IBTimes 2023. All rights reserved.