Scared By Russia, Eastern European Countries Rush To Spend On Defense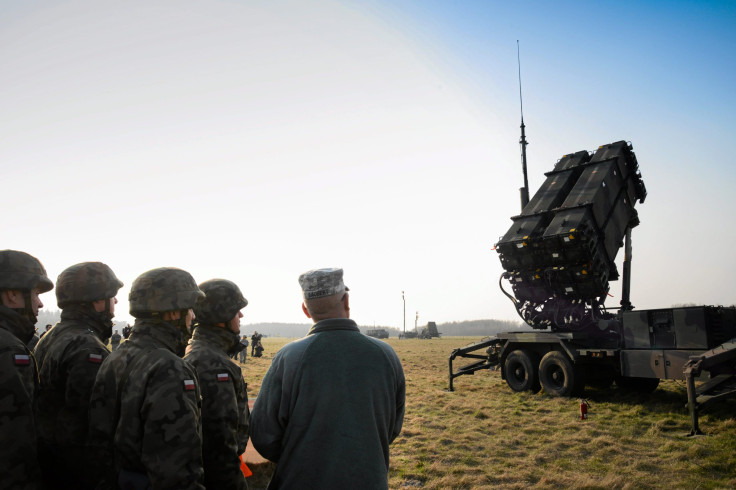 Within the next three weeks, Poland will make one of the largest defense purchases in the history of Eastern Europe, ordering an anti-missile defense system that may cost up to $10 billion. The order, which is likely to be awarded to U.S. company Raytheon or a European manufacturer, is one of the major steps in the country's 10-year, $42 billion defense overhaul plan -- and it highlights a rush to pour money into defense by the formerly communist nations of Eastern Europe, whose fear of a newly aggressive Russia is driving a rearmament push not seen on the continent since the Cold War.
"The Ukraine crisis has fundamentally altered the security situation in Europe," Sam Perlo-Freeman, the head of the Stockholm International Peace Research Institute military expenditures project, said in a statement Monday. "The impact on military spending is mostly apparent in countries bordering Russia," Perlo-Freeman said.
According to the SIPRI report on trends in world military expenditure in 2014, Poland, which shares a border with the Russian exclave and military stronghold of Kaliningrad, upped defense spending by 13 percent between 2013 and 2014, one of the highest increases in Europe.
For Poland, a traditional Russian enemy and a Soviet satellite state until the end of Polish communism in 1989, Russia's mounting aggressiveness over the last 18 months raises fears of a Russian-dominated Eastern Europe. That has spurred Poland to reach deep into its national purse for serious cash to spend on defense items, such as $2.5 billion on 70 multirole helicopters, as well money for drones and sophisticated weaponry such as submarine-based cruise missiles, usually the province of much bigger military powers.
By percentage, Warsaw spends more on defense than traditional European powers, hitting 2.1 percent of GDP this year, around $9.9 billion. But Poland is not alone in its large increases.
According to SIPRI, the lone member of NATO outside the United States that spent at least 2 percent of its GDP on defense last year was another formerly communist country: Estonia, which was part of the Soviet Union until 1991. It also will increase military spending by 7.3 percent from 2014 to 2015.
Latvia and Lithuania, also Baltic countries that have borders with Russia, will spend 14.9 percent and a staggering 50 percent more in 2015, respectively, according to SIPRI. While Lithuania's increase, the biggest in Europe this year, seems large, it equates to about $450 million, or the price of around four F-35 fighter jets. Still, the percentage jump is indicative of what Russia's neighbors in Europe are directing their public spending on.
Last year, according to the SIPRI report, the biggest increase on defense spending in Europe was in Ukraine, which despite being in a deep recession and needing an international bailout of its public finances, increased spending on armaments by 23 percent as it fought pro-Russian rebels in the Donbas region. (However, the report notes that the figure is an "uncertain amount," since data on Ukrainian public spending is not verified.)
Russia, which also faces a risk of recession, spent 8.1 percent more on defense last year, investing heavily in the modernization of its air force, among other things, despite financial sanctions, the collapse of oil prices and the devaluation of the ruble. Russian President Vladimir Putin has chosen to prioritize defense spending even as the government faces a budget crisis.
Outside of Europe, defense spending fell in the U.S. by 6.5 percent last year, because of the so-called sequester mandated by Congress, which imposes around $500 billion in defense budget cuts over 10 years.
Overall military global expenditure in 2014 was $1.776 billion, representing around 2.3 percent of global GDP, the report said. Overall, there was a 0.4 percent decrease in military spending.
© Copyright IBTimes 2023. All rights reserved.