Scared By Russia, Sweden And Finland Make War Pact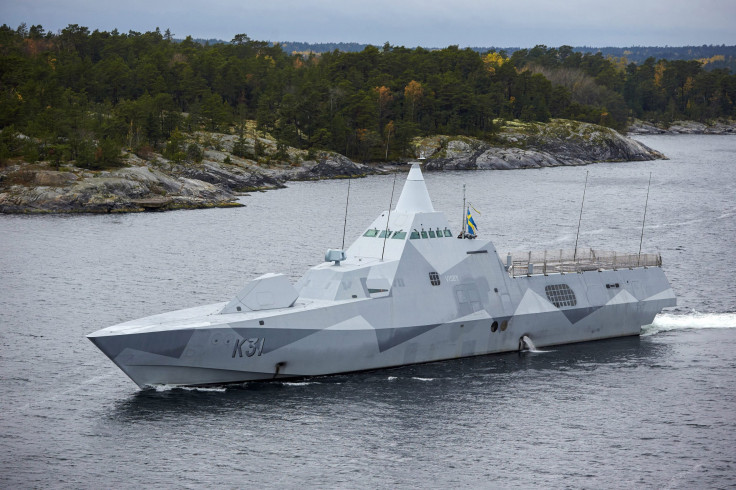 The defense ministers of Sweden and Finland announced Thursday a new military cooperation agreement that could see the two countries go to war together in the event of an attack. The new relationship comes amid ongoing aggressive behavior from Russia in the region. Neither country is a member of the North Atlantic Treaty Organization (NATO) alliance, whose charter stipulates that an attack on one member is an attack on all, mandating a reaction from every allied nation.
The level of the cooperation is still to be finalized, and it may include increased communication and shared military bases.
"This gives us a concrete ability to work together, first and foremost in peacetime but also in times of crisis should we choose to," said Finland's defense minister Carl Haglund to the TT news agency.
However, his Swedish counterpart, Peter Hultqvist, said that the cooperation was not a formal alliance.
"By planning for various crisis scenarios, we create preparations to use them in a given situation. Whether or not we end up implementing these proposals is a decision that has to be made at government level in that situation and then confirmed by the parliaments in the two countries," said Hultqvist to Swedish newspaper Dagens Nyheter, while adding that the governments would decide which proposals to move forward with in the near future.
Even though Sweden and Finland are both neutral countries, not formally allied with any other, the pair signed a so-called host nation support agreement with NATO in 2014. The agreement means that NATO troops can deploy inside the country.
The decision to cooperate comes after a year of increased Russian aggressiveness in the Baltic region, with Russian warplanes flying very close to European airspace. The Swedish military also suspects that up to four Russian submarines may have been operating off the coast of Stockholm in January.
Those events, along with the war in East Ukraine, have swayed public opinion in Sweden, with most Swedes now in favor of joining NATO. Finland, on the other hand, still opposes membership.
© Copyright IBTimes 2022. All rights reserved.
FOLLOW MORE IBT NEWS ON THE BELOW CHANNELS