Scientist Discovers 'Incredibly Rare' New Species In Uganda: 'Once-In-A-Lifetime Achievement'
KEY POINTS
A scientist discovered a leafhopper in the rare Phlogis genus in Uganda
Leafhoppers in the genus are "so incredibly rare": Dr. Helden
They are so rare that "almost nothing" is known about the new species
A scientist has discovered a rather special insect in Uganda. The new leafhopper belongs to a genus so rare that there's very little known about their biology.
Dr. Alvin Helden of Anglia Ruskin University (ARU) has been leading field trips in the Kibale National Park since 2015, during which he documented the insects he encountered at the park, ARU noted in a news release.
"I've been photographing insects in Kibale National Park over many years, and we have now started collating these into photographic field guides as we wanted to give something back to people of Uganda, who have been so hospitable to Anglia Ruskin University during our field trips," Helden said in the university news release.
In a new paper, published in the journal Zootaxa, Helden described a new species he discovered during one of these trips. It is a species of leafhoppers, which are related to cicadas but smaller in size, the university noted.
In the case of the new species, for instance, the male is just 6.5 mm in size. It also has a "distinctive metallic sheen," which one can see in a photo of the new species.
"It differs from the other species of the genus known from Africa (P. mirabilis) in the shape of the aedeagus, in particular the shape of the sub-apical lateral processes, as well as in style shape and some aspects of colouration," Helden wrote in the paper, where he named it the Phlogis kibalensis.
However, apart from being a new species, what also makes the P. kibalensis so special is that it belongs to the rare genus Phlogis. According to ARU, the "last recorded sighting" of a leafhopper from the genus was actually back in 1969 in Central African Republic.
"To find this new species is a once-in-a-lifetime achievement, particularly as it's closest relative was last found in a different country over 50 years ago. I knew it was something very special as soon as I spotted it," Helden said in the university news release.
Leafhoppers in the genus are "so incredibly rare," Helden said, that not much is known about their biology. This includes the new species, about which "we know almost nothing."
"There is so much still to find out, not just about this species but so many others, including the many species that are still waiting to be discovered," Helden said.
"Rare species could be living anywhere, but deforestation means it is inevitable that we will be losing species before we have discovered them," he added, calling the clearing of rainforests in the tropics "devastating."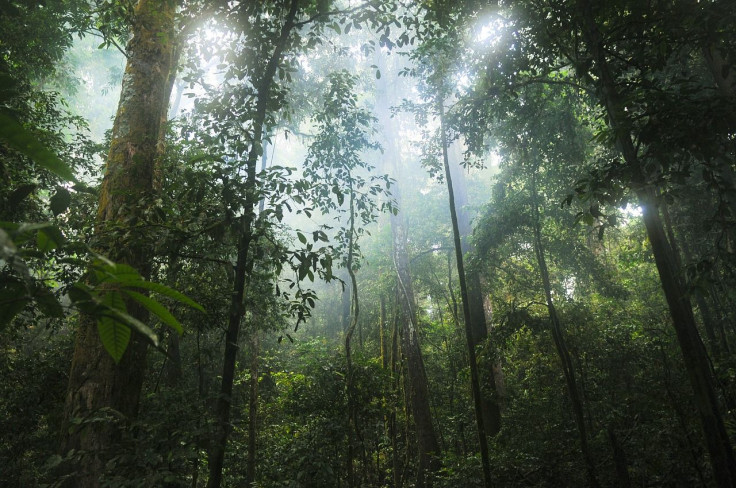 © Copyright IBTimes 2022. All rights reserved.
FOLLOW MORE IBT NEWS ON THE BELOW CHANNELS