Antarctica Is Isolated, But 'Hitchhiking' Invasive Species Still Threaten It: Study
KEY POINTS
Researchers found 1,581 ports with links to Antarctica
This suggests non-native species could come "from almost anywhere on the globe"
Researchers recommend implementing wider biosecurity measures
Antarctica may be threatened by potentially invasive species that "hitchhike" via research and tourist ships, a new study has found.
Antarctica is the fifth-largest continent, and it is almost completely covered by a vast ice sheet. It is often called a "land of superlatives" as it is the "windiest, coldest and iciest" continent. But despite being isolated and having an "extremely cold, dry climate," Antarctica still has its own unique flora and fauna, with the waters around it said to be the "most diverse" on Earth.
However, its "isolated" and "pristine" wilderness is becoming more exposed to the effects of "ship-borne human activity," researchers of the new study, published in the journal PNAS, said. This includes ship movements for fishing, tourism, research and supply.
For the study, the researchers looked at ship movements in Antarctic waters by analyzing port call data and raw satellite observations from 2014 to 2018, the University of Cambridge noted in a news release. They found 1,581 ports with links to Antarctica, all of which could be a potential source of invasive species "hitchhiking" on the ships' hulls, from barnacles to mussels and algae.
"We were surprised to find that Antarctica is much more globally connected than was previously thought," Arlie McCarthy of the University of Cambridge, the first author of the study, said in the news release.
"Invasive, non-native species are one of the biggest threats to Antarctica's biodiversity — its native species have been isolated for the last 15-30 million years. They may also have economic impacts, via the disruption of fisheries," Prof. David Aldridge of the University of Cambridge, the senior author of the paper, added.
Because of the long period of isolation, many Antarctic wildlife species may not have evolved to adapt or tolerate invasive species, the university noted. Researchers noted that species that move from "pole to pole" to be of particular concern as they are already adapted to the cold.
Furthermore, staying longer has previously been found to increase the chances of the introduction of non-native species. The researchers found that some research vessels stay longer at Antarctic ports than tourist vessels, while fishing and supply vessels even stay longer, the university noted.
"We show that vessels traverse Antarctica's isolating natural barriers, connecting it directly via an extensive network of ship activity to all global regions, especially South Atlantic and European ports," the researchers wrote.
"Contrary to expectations, we show that while the five recognized 'Antarctic Gateway cities' are important last ports of call, especially for research and tourism vessels, an additional 53 ports had vessels directly departing to Antarctica from 2014 to 2018," they added.
According to the researchers, this suggests that non-native species "could arrive from almost anywhere on the globe." Although there are measures being taken to protect the region from invasive species, the researchers' findings identified high-risk areas where biosecurity measures could be implemented effectively.
"Our results show that biosecurity measures need to be implemented at a wider range of locations than they currently are," McCarthy said.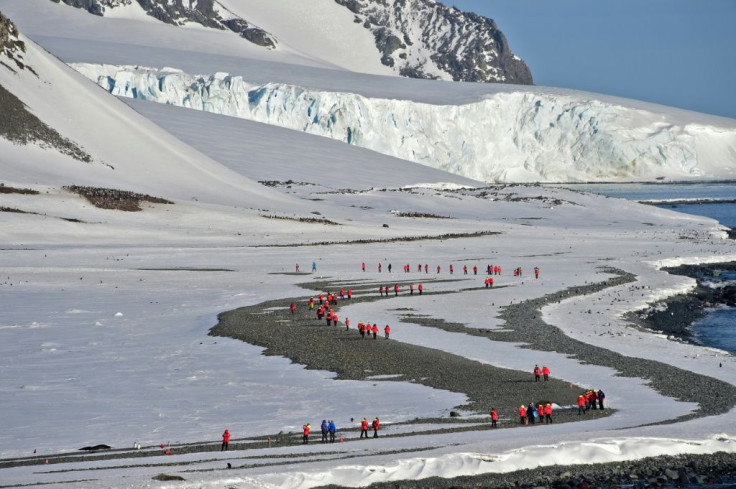 © Copyright IBTimes 2023. All rights reserved.