Scores Of Civilians Killed By Assad?s Troops: Syrian Rebels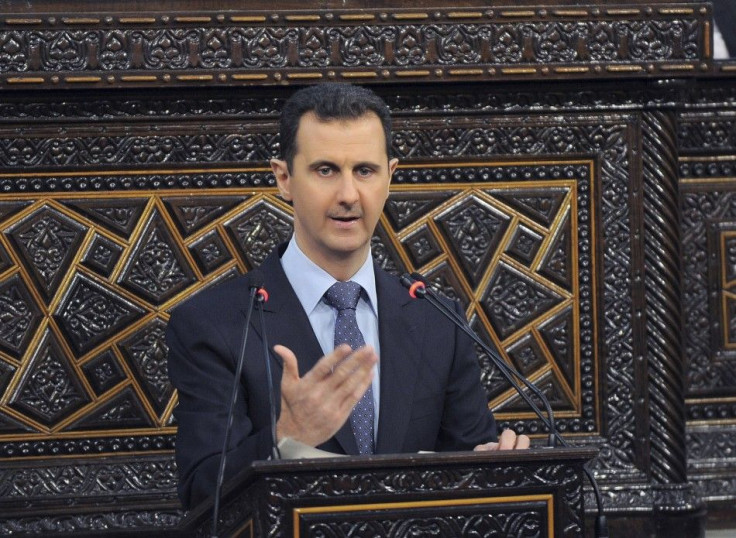 Syrian rebels Thursday accused troops loyal to President Bashar al-Assad of massacring dozens of people, including women and children, just a few hours before a United Nations Security Council (UNSC) meeting was to evaluate the crisis in the country.
Scores of civilians were killed in regime-sponsored shelling and attacks in the central province of Hama, Syrian Observatory for Human Rights reported. It set the death toll at 87. A spokesperson for the exiled opposition coalition reiterated the finding, but reported a body count of 100. The spokesperson accused the Assad regime of the massacre.
Shabbiha militia, a group loyal to the Syrian regime, allegedly massacred civilians, following a shelling by government troops, the rights group said in a statement, according to an AFP report.
The new account, almost identical to an earlier U.N. report of a massacre of 108 people at Houla May 25, allegedly carried out by Shabbiha militia, is bound to exert more pressure on the Western nations to intervene.
Some sources said that at least 40 of those killed in the latest massacre were women and children. In the massacre at Houla, also near Homs, 49 children and 34 women were among the victims, according to the report released last week.
Shabbiha, considered an Alawite group with Shi'ite leanings, has allegedly been responsible for the killings of civilians belonging to the Sunni majority.
The UNSC, however, stands divided on the issue of military intervention in Syria, with Russia and China insisting on reaching a solution through negotiations with the Syrian government.
The Syrian opposition and the Syrian Observatory for Human Rights have called on U.N. monitors to investigate the findings.
Meanwhile, Russian Foreign Minister Sergei Lavrov called for broadening the international meeting to include Iran and Turkey while supporting the U.N. envoy Kofi Annan's peace deal.
We believe it is necessary to assemble a meeting of states with real influence on different opposition groups. There are not that many, Lavrov, who is in Beijing with President Vladimir Putin to attend a security summit, said Wednesday.
It is all permanent members of the U.N. Security Council, leading countries in the region, it is Turkey; one should not forget Iran, the Arab League, Organization of the Islamic Conference; the EU could contribute, I think, he added.
Lavrov said such a meeting was necessary for all external players to reach an honest consensus without double standards.
Beijing reiterated the Russian stance when Chinese President Hu Jintao called for international support for Annan's peace plan.
China and Russia had both earlier blocked two UNSC resolutions calling for tougher actions against the Syrian regime, and declared that they were decisively against a military intervention in what they feel is Syria's domestic crisis.
U.S. Secretary of State Hillary Clinton Tuesday urged China and Russia to cooperate and end the 15-month-long Syrian crisis during a joint press conference in Georgia with President Mikheil Saakashvili.
I think it's clear to anyone. I think it's hard to reach any other fair and reasonable conclusion that after what we have seen in the last 10 days, particularly the massacre in Houla, that peace and human dignity will not be possible in Syria without political change, said Clinton, when asked about the reluctance that Russia and China had shown for military intervention.
Washington has offered its support for an Arab proposal to invoke the U.N. Charter's Chapter VII, which authorizes the UNSC to take action by air, sea, or land forces as may be necessary to maintain or restore international peace and security.
© Copyright IBTimes 2023. All rights reserved.