Scotland Referendum: British Prime Minister Cameron 'Delighted' With 'No' Vote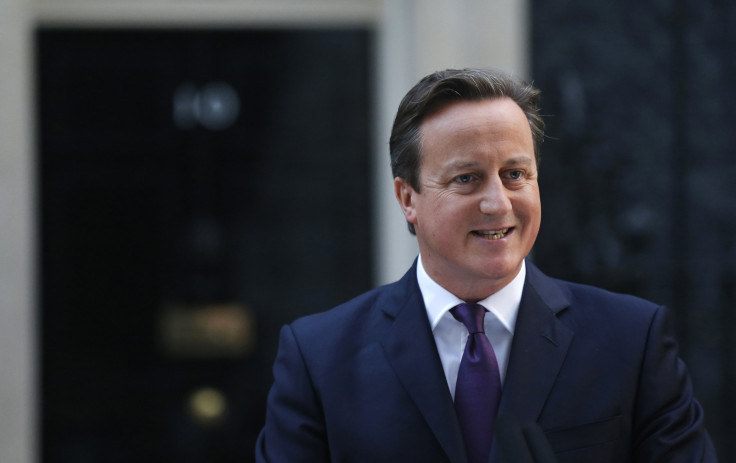 As Scots voted a big "No" to breaking away from the United Kingdom, after a 307-year-old union, British Prime Minister David Cameron expressed delight on the referendum's result.
"The people of Scotland have spoken and it is a clear result. They have kept our country of four nations together and like millions of other people I am delighted," Cameron said Friday, outside 10 Downing Street, according to the BBC.
"There can be no disputes. No re-runs. We have heard the settled will of the Scottish people," he said. "It is time for our United Kingdom to come together and move forward."
Cameron also promised that draft laws on new powers for Scotland would be published by January.
"We have delivered on devolution and we will do so in the next parliament," Cameron reportedly said, adding that Lord Smith of Kelvin, chairman of the Glasgow 2014 Commonwealth Games, would be in charge of the process, the BBC reported.
Cameron also spoke to the "Yes" movement leader Alex Salmond Friday and congratulated him on the well-fought campaign led by him.
UK Deputy Prime Minister Nick Clegg expressed his happiness at the result of having a united Scotland, as the verdict so far showed 55 percent of voters had picked unity over separation from the UK. About 45 percent of voters chose to break away from the union.
"I'm absolutely delighted the Scottish people have taken this momentous decision to safeguard our family of nations for future generations. In a dangerous and uncertain world I have no doubt we are stronger, safer, and more prosperous together than we every could be apart," Clegg said, according to the BBC, adding: "A vote against independence was clearly not a vote against change and we must now deliver on time and in full the radical package of newly devolved powers to Scotland."
© Copyright IBTimes 2023. All rights reserved.