Scotland Referendum: A Look At Headlines From Around The World Announcing The Outcome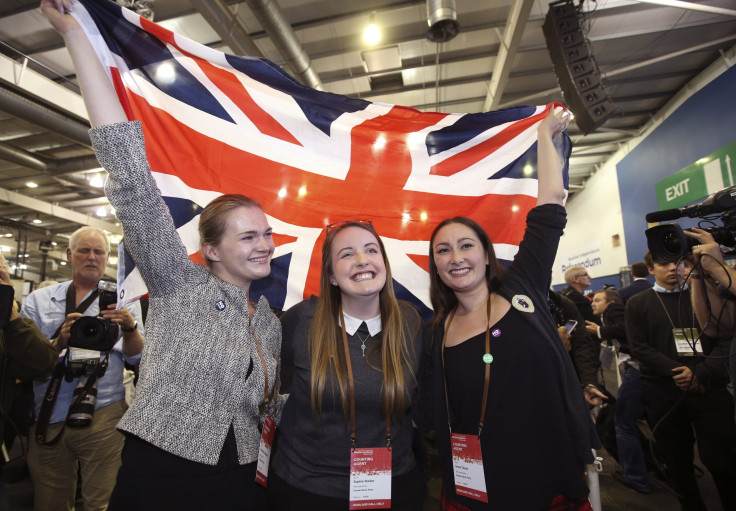 Scotland on Thursday got a chance to become the world's newest nation, but its voters turned it down. In an unprecedented turnout of voters in 32 council areas for an independence referendum, the country decided to continue to be a part of the United Kingdom.
According to final polling results Friday, the "Better Together" camp, supported by British Prime Minister David Cameron and major UK political parties, got 55.30 percent (2,001,926 votes) of the votes, while the "Yes" campaign, led by Scottish National Party leader and First Minister Alex Salmond ended up with 44.70 percent (1,617,989 votes) of the votes. The average turnout was 84.59 percent -- a record high for any Scottish election, according to BBC.
"Our referendum was an agreed and consented process. Scotland has decided No at this stage to become and independent country and I accept that verdict," BBC News quoted Salmond as saying. Salmond, who had argued that Scotland can thrive on its own by depending on its extensive oil reserves and high levels of ingenuity, called on Scots to accept the result.
Here is a look at some headlines of leading publications, announcing the historic outcome, from around the world:
Scotland
Herald Scotland: "It's No go: by 55%-45%, Scotland rejects independence"
The Scotsman: "Scottish independence: Scotland votes No"
The Scottish Sun: "Reunited Kingdom: Scots Reject Independence"
Daily Record: "Scotland rejects call to go it alone.. but changes political map of Britain in historic vote"
UK
BBC: "Scottish referendum: Scotland votes 'No' to independence"
The Guardian: "Scotland rejects independence: Cameron says no disputes, no reruns"
The Telegraph: "UK safe as Scotland rejects independence"
The Independent: "The reunited kingdom: Scotland gives a clear 'No' to independence in historic referendum"
Mirror: "Scotland rejects independence: Alex Salmond concedes defeat as 'No' takes clear victory"
U.S.
The New York Times: "Scots Reject Independence From Britain in Historic Vote"
The Washington Post: "Scotland votes to remain in U.K."
Los Angeles Times: "Scottish voters choosing to stay with Britain"
CNN: "Scotland votes 'no' to independence in historic referendum"
Bloomberg: "Scotland Rejects Independence as U.K. Wins Reprieve"
Asia
Xinhua: "Scots vote against independence"
The Straits Times: "Scotland votes 'No' to independence"
South China Morning Post: "'We have heard the will of the Scottish people': British PM hails Scotland's no vote"
Bangkok Post: "Scotland to remain in UK"
The Times of India: "Scots spurn independence, vote to stay in United Kingdom"
The Hindu: "Alex Salmond: A winner despite losing Scottish referendum"
FOLLOW MORE IBT NEWS ON THE BELOW CHANNELS