Scottsdale Mayor Slams Floyd Mayweather For 'Lack Of Common Sense' On Weekend Party
KEY POINTS
Floyd Mayweather was caught partying in Arizona last weekend despite the COVID-19 threat
Scottsdale Mayor Jim Lane was "disturbed" by the "lack of common sense" displayed at the parties
Maricopa County holds the highest number of COVID-19 cases in Arizona
Floyd Mayweather has made the headlines anew, but not for reasons related to boxing. The retired undefeated legend earned the ire of Scottsdale Mayor Jim Lane for what he described as having a "lack of common sense" due to the former's relatively reckless attendance at two nightclub parties during the weekend.
"The images from Old Town Scottsdale this weekend are disturbing, and frankly show a real lack of common sense and civic responsibility," Lane told TMZ Sports.
The frustration and concern on the part of the 69-year-old are understandable, given the fact that the number of COVID-19 patients continues to rise in Arizona.
As per the latest report, confirmed cases in the state have reached 16,783 with Maricopa County tallying the most number with 8,448 cases and 385 deaths.
"Businesses and their patrons need to realize that individually we each play an absolute part in our own personal hygiene, distancing and health courtesies, and each of us also plays a significant part in our city's health, both physically and economically," Lane added.
"This disease is spread between people -- and personal actions determine whether public health guidance is effective in blunting the spread of COVID-19. We succeeded together in preventing our medical services from being overwhelmed. It was a costly effort; many businesses and individuals paid a huge cost for the success we have had to date.
"It is imperative that all businesses comply with the governor's executive orders -- to ignore them is to risk (the) faster spread of this disease and further damage to our physical and economic wellbeing."
Perhaps the 43-year-old former boxing champion took advantage of the state lifting its stay-at-home order earlier this month. Arizona governor Doug Ducey, however, stressed that social distancing and other safety precautions must still be observed.
"Continue to practice social distancing," said Ducey, per ABC 15 Arizona. "That's what's going to be important going forward so we can continue to return smarter and stronger."
Coronavirus disease has infected over 5.5 million people to date worldwide according to the World Health Organization. Around 350, 000 have died while 2.38 million have already recovered. The United States remains the epicenter of the pandemic with a recorded 1.72 million confirmed cases as of Tuesday.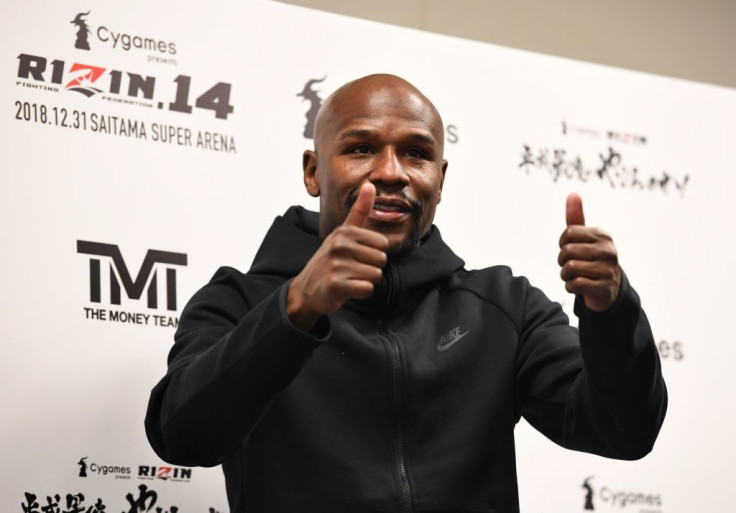 © Copyright IBTimes 2023. All rights reserved.
FOLLOW MORE IBT NEWS ON THE BELOW CHANNELS