SEAL Team 6 Members Perish When Taliban Shot Down NATO Helicopter [VIDEO]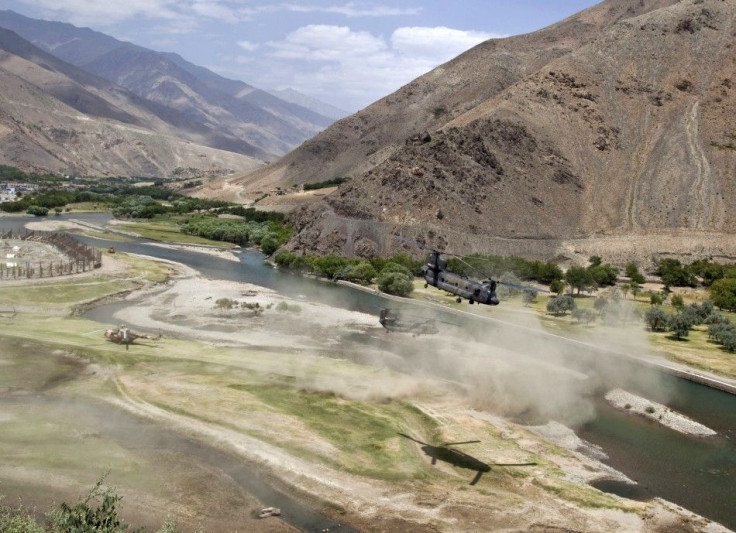 More than 20 SEAL Team 6 members perished in a helicopter crash when Taliban insurgents shot down a NATO Chinook troop transport, possibly with a rocket-propelled grenade over eastern Afghanistan on Saturday.
The Associated Press reported that the Taliban claimed they downed the helicopter with rocket fire while it was taking part in a raid on a house where insurgents gathered in the province of Wardak late Friday.
A senior U.S. administration official in Washington told the news agency the helicopter was seemingly shot down by insurgents.
In all, 38 people were killed: 31 U.S. special operation troops - including the SEALs ? and seven Afghans, according to reports.
It is said that the U.S. special forces were on a mission to rescue another team of military personnel pinned down by insurgents, a U.S. military official told CNN.
The elite and secretive Navy SEALs killed Osama Bin Laden in May in a raid in Pakistan. The recent death of some of the SEALs and other service members is the most deadly single incident for U.S. forces fighting the decade-long war.
NATO confirmed the overnight crash happened and that there "was enemy activity in the area," according to AP, which reported that the agency is investigating the cause and conducting a recovery operation at the site.
"We are in the process of accessing the facts," said U.S. Air Force Capt. Justin Brockhoff, a NATO spokesman to The AP. The news agency added that none of the deceased participated in the SEALs mission that killed Bin Laden, but they were from the same unit as the team that carried out the raid.
President Barack Obama has said the crash is a reminder of the "extraordinary sacrifices" being made by the U.S. military and its families. He also offered condolences to the Afghans who died alongside the troops.
Afghan President Hamid Karzai also offered his condolences to the victims' families.
Watch a documentary on the SEAL Team 6 below.
© Copyright IBTimes 2023. All rights reserved.