Sean McVay Retirement Rumors Persist After Rams' Super Bowl Championship
Rumors that Los Angeles Rams head coach Sean McVay might retire are not going away. There continues to be speculation that McVay could leave the NFL now that he has won a Super Bowl championship.
The idea that McVay might retire if Los Angeles won Super Bowl LVI started even before the matchup between the Rams and Cincinnati Bengals was set. The 36-year-old has passed up the chance to end the rumors and declare that he will absolutely return as the Rams coach for the 2022 NFL season.
"I'm just enjoying this moment right now," McVay told The Los Angeles Times when asked about rumors that he might step aside as Los Angeles' coach. "I'm really happy to be a part of this. Happy for that."
Some believe that a burnt-out McVay might go into broadcasting or take a break from being a head coach now that he owns a Super Bowl ring. McVay acknowledged to the L.A. Times that winning a title would make it easier to call it a career.
If McVay were to leave the Rams, he wouldn't have trouble finding a lucrative job that requires less work than being an NFL coach. ESPN would pursue McVay for "Monday Night Football" in the event that he becomes a free agent, The New York Post reports, potentially commanding a salary of at least $10 million per year.
McVay reportedly makes $8.5 million per year on a contract that lasts through the 2023 season with the Rams. It is believed that four NFL coaches make more money than McVay.
McVay has achieved an unprecedented amount of success as a head coach for his age. Since being hired by Los Angeles, McVay has led the Rams to five straight winning seasons. McVay has reached the Super Bowl twice and won a championship, becoming the youngest head coach in history to do so.
Winning another Super Bowl in the near future with the Rams won't be easy.
After trading away several future first-round draft picks and signing veterans to big contracts, Los Angeles faces challenges in improving its roster in future seasons. The Rams could lose several key players in free agency this offseason. Defensive star Aaron Donald is mulling retirement.
Los Angeles could offer McVay a contract extension with a significant pay raise, hoping it keeps him with the team. With McVay back on the sidelines, the Rams would likely start the 2022 season as the NFC favorites.
McVay has a 55-26 record as a head coach with three division championships.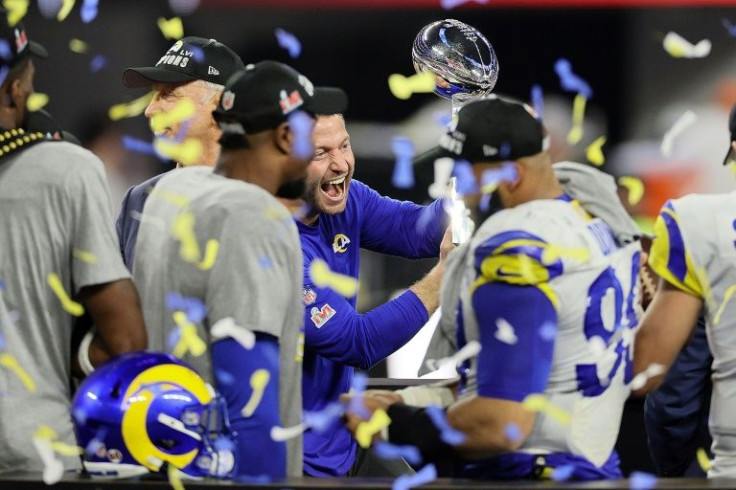 © Copyright IBTimes 2023. All rights reserved.