Seattle Seahawks Could Still Sign Colin Kaepernick, Postponement Reports Overblown, Coach Says
There is still a possibility of the Seattle Seahawks signing free agent Colin Kaepernick, according to their head coach Pete Carroll.
The NFL side reportedly planned a workout and meeting with Kaepernick earlier this month only to later postpone it. The reason, according to ESPN's Adam Schefter, was his refusal to promise not to kneel in protest during the national anthem before games next season.
Other reports claimed it was due to a lack of a firm plan regarding how things would be handled moving forward but despite all this, Carroll says the Seahawks are still evaluating their options and the quarterback could still join them.
"We're still battling on all fronts, on all guys," Carroll said, as quoted on Sports Illustrated. "We're still looking at guys and evaluating. There are still free agents we're looking at and in that the process just continues."
"We've gone through the information gathering and we have a pretty good feel for where we are. It's ongoing. We're not done with that decision at all," he said.
The 66-year-old also rubbished reports that their meeting with Kaepernick was postponed labeling it as "blown up" before adding there may be a place for him in the side.
"I think we've been working at this thing for some time now. I don't think that was really as telling as it came across," Carroll added. "We're really aware of him and he's a fine football player and there may be a place for him. We don't know that yet."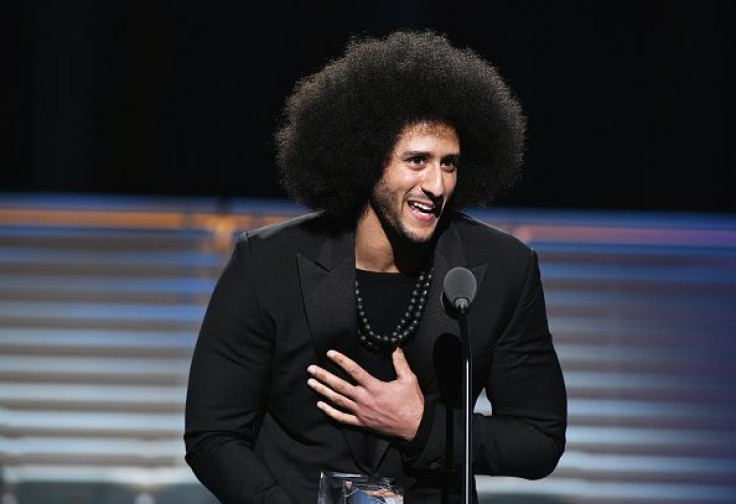 Kaepernick notably remains a free agent after opting out of his San Francisco 49ers contract in 2017 following his protests against the national anthem where he kneeled before the kickoff of their 2016 preseason games. The 30-year-old's actions led to political controversy as while many were in support of his response to racial discrimination and police brutality against people of color, others felt he was disrespecting the national anthem and the flag.
With no team signing him since, Kaepernick sued the NFL in October last year in an ongoing case for alleged collusion in keeping him out of the league with NFL commissioner Roger Goodell and Houston Texans owner Bob McNair among the people deposed.
Also without any sponsors, sportswear manufacturer Adidas recently claimed they were open to an endorsement deal with Kaepernick only on the condition that he signs with an NFL team.
"If he signs on a team, we would definitely want to sign him," president of Adidas' North America division Mark King said. "We love athletes that have a platform to make the world a better place."
"If they're an activist in a way that brings attention to something that moves the world forward, even if there's controversy at that moment, we're really interested in those athletes because I think it represents the world today," he said.
In his final season with the 49ers, Kaepernick finished the campaign with 16 touchdowns and four interceptions in 12 games.
© Copyright IBTimes 2022. All rights reserved.
FOLLOW MORE IBT NEWS ON THE BELOW CHANNELS