Seattle Seahawks Reward DK Metcalf With Lucrative Three-Year Deal
KEY POINTS
The Seahawks sign DK Metcalf into a three-year deal worth $72 million
Metcalf has been a workhorse for Seattle ever since he was drafted by the team
The Seahawks are reportedly keeping the door open for Carlos Dunlap
When he was picked up late in the second round of the 2019 NFL Draft, there was a cloud of doubt on how DK Metcalf would perform for the Seattle Seahawks.
The 24-year-old wide receiver responded to the doubts and exceeded all expectations in his first three seasons.
As a result, the Mississippi native has been rewarded by the ballclub with a three-year, $72 million extension according to Pro Football Talk.
The deal comes in the nick of time since Metcalf was already headed into the fourth and fifth years of his rookie contract.
He and the Seahawks indicated in the offseason that they wanted to work beyond this coming season.
Before the deal was announced, Metcalf was reportedly present at training camp but was not practicing due to his contract situation.
On Tuesday, July 26, he reported with the rest of the team.
He stood near his fellow receivers during positional drills and then watched the team periods from the sideline while wearing his No. 14 jersey and a backward Seahawks cap per ESPN's report.
Regardless, Seahawks coach Pete Carroll made it clear that he wanted to keep Metcalf on a long-term basis.
Metcalf hasn't missed a game in his career, and he played most of last season with a broken bone in his foot that required surgery.
In related news, there is also a chance that a veteran pass rusher in the form of Carlos Dunlap could be joining the Seahawks soon.
According to Josina Anderson of CBS Sports, Seattle is leaving the door open for a possible return of the free agent defensive end.
"Carlos Dunlap also told me he's looking for the team with the right fit," Anderson stated. "He's already met with the Panthers. He said Seahawks told him they'd like to leave the door open."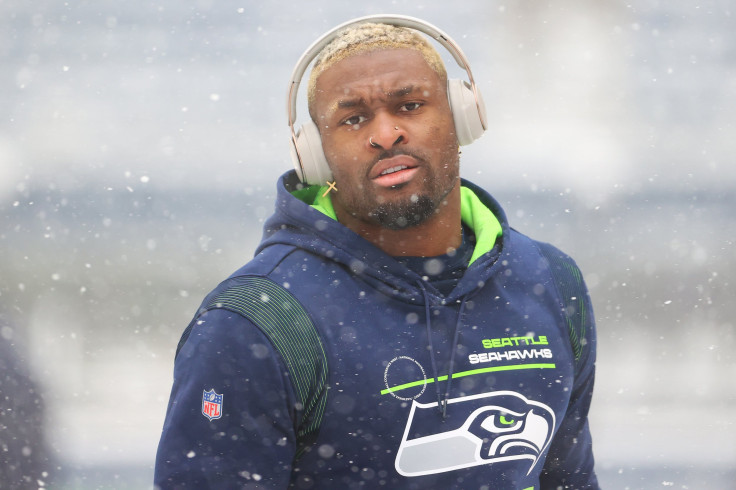 © Copyright IBTimes 2023. All rights reserved.