Second ISIS Governor Reportedly Killed By Coalition Airstrikes, Only 25 Days Into His Office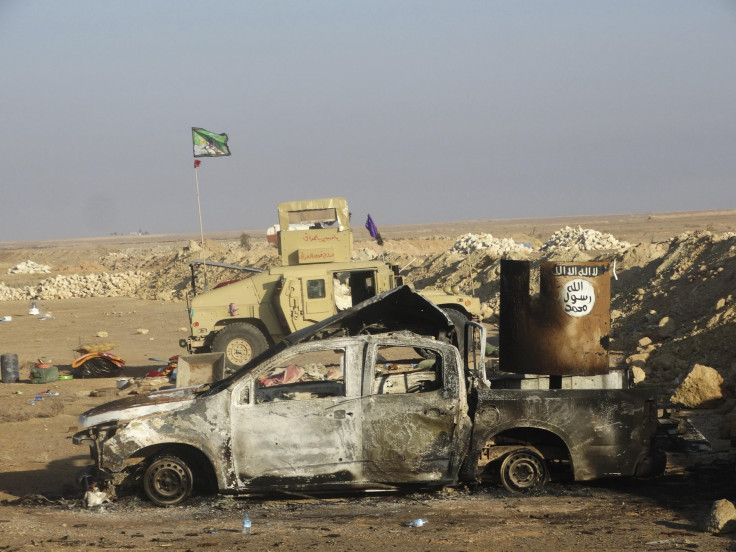 After only 25 days in office, the ISIS-appointed governor of Mosul, a major city in northern Iraq, was killed Thursday by U.S.-led airstrikes, according to a high-ranking Iraqi police commander. U.S. security officials have not yet publicly confirmed the killing.
Hassan Hassan Saeed al-Jabouri was the second man appointed by the hardcore Sunni Islamist militant group to run the city of more than a million people after his predecessor, Radwan Taleb al-Hamdouni, was taken out by coalition airstrikes earlier this month.
Maj. Gen. Watheq Al-Hamdani, an Iraqi police commander charged with retaking Iraq's second-largest city from the jihadists, confirmed the killing to CNN. He says al-Jabouri was killed in a village 18 miles south of the city.
Mosul is an important ISIS stronghold near Iraq's Kurdish autonomous region, where Kurdish peshmerga forces have been waging intense battles against ISIS. ISIS took control of Mosul earlier his year -- shocking Baghdad -- and is preparing for an inevitable confrontation as early as January with U.S.-backed Iraqi and Kurdish forces supported by the coalition air campaign that began Sept. 23.
A U.S. official told CNN last month attempts to retake the city could begin as early as January with Kurds attacking ISIS defenses from the west while Iraqi government soldiers move in from the south. Airstrikes would be complicated by the size of the local civilian population.
Coalition airstrikes in neighboring Syria have killed at least 1,046 mostly non-Syrian ISIS militants as of Dec. 23, according to the U.K.-based Syrian Observatory for Human Rights, which collects information from activists and health care workers.
The air campaign has killed at least 52 civilians and wounded or seriously wounded hundreds of others. More than 200,000 Syrians have been killed since the start of the Syrian uprising against President Bashar Assad in 2011 and the ensuing rise of Islamist militants.
© Copyright IBTimes 2023. All rights reserved.