Secret Russian Military Missions Threaten Civilian Aircrafts, European Aviation Agency Warns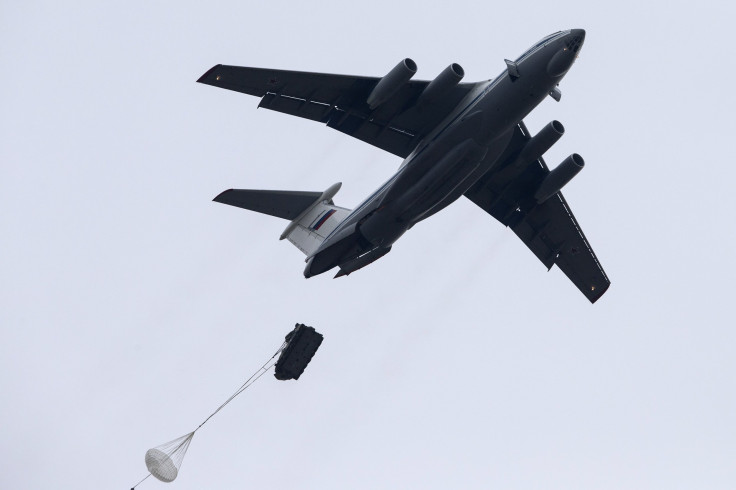 Amid complaints from NATO that Russian military aircraft are flying over Europe in secret drills, the European Aviation Safety Agency urged world leaders Tuesday to ensure "due regard" for civilian aircraft. The EASA's report didn't explicitly single out Russia, but highlighted a significant increase in 2014 in "safety occurrences involving civil and non-cooperative military aircraft."
NATO has complained that Russian military aircraft have refused to file flight plans, communicate with controllers or fly with their transponders switched on. The secret missions have seen a spate of near-collisions involving Russian warplanes and civilian aircraft.
EASA counted 13 incidents in the Baltic region in 2014 involving possible airspace infringements. That was up from six incidents in 2013, the Associated Press reported. European aviation leaders noted in the 33-page report that "the risk to civil aviation is high and this means that mitigating measures to reduce the risk to an acceptable level need to be taken." The report called the Ukraine crisis an "unstable geopolitical situation."
Russian relations with NATO and the European Union have grown increasingly tense as rebels allegedly backed by Russia have fought the Ukraine government in recent months. Russian planes have increased patrols over Europe, while NATO has sent more fighters to police Baltic skies. Britain said Tuesday it had intercepted two Russian long-range bombers near British airspace.
In December, a Russian military jet nearly collided with a commercial passenger airplane near southern Sweden, according to Swedish authorities. Moscow, however, insisted that its jet flew at a safe distance, according to Voice of America.
There has been a surge of violence in Ukraine in recent days despite diplomatic efforts to end the conflict. Ukraine said six government soldiers were killed in one day, and rebels said they lost a fighter during an army attack. On Monday, Ukraine, Russia, Germany and France expressed "grave concern" over the surge in fighting.
© Copyright IBTimes 2023. All rights reserved.