Sen. Bob Menendez Speaks On Prostitution Allegations, Miami Doctor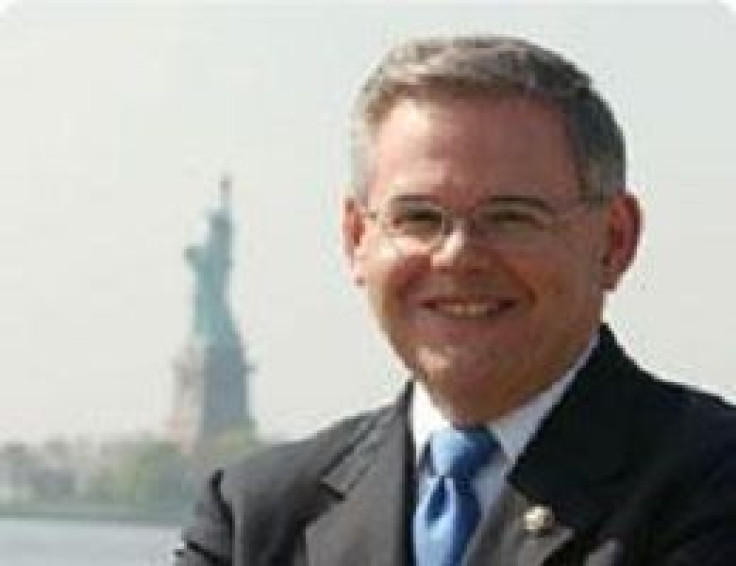 The office of Sen. Robert Menendez, D-N.J., broke its silence late Wednesday, denying allegations that the lawmaker accepted free plane trips or had any relations with underage prostitutes in the Dominican Republic.
Just days before Menendez is expected to succeed Sen. John Kerry, who is becoming secretary of state, as chairman of the Senate Foreign Relations Committee, old rumors surfaced after FBI agents raided a Florida office of ophthalmologist Salomon Melgen, the man suspected of providing the prostitutes.
The Miami Herald reported the raid earlier Wednesday, describing Melgen as a campaign donor to the senator and other politicians. That report also stated that it is believed the investigation is focused a multimillion-dollar tax lien the IRS has on Melgen for back taxes, as well as the prostitution allegations.
The FBI told the International Business Times on Wednesday that it is "conducting law enforcement activity in the general vicinity" of the location of one of Melgen's West Palm Beach offices.
In denying the allegations, Menendez's office stated, "Dr. Melgen has been a friend and political supporter of Senator Menendez for many years. Senator Menendez has traveled on Dr. Melgen's plane on three occasions, all of which have been paid for and reported appropriately. Any allegations of engaging with prostitutes are manufactured by a politically motivated right-wing blog and are false."
The prostitution allegation surfaced close to last year's November elections but quickly died down. Menendez was re-elected easily.
© Copyright IBTimes 2023. All rights reserved.