Senate Cybersecurity Bill Adds Amendment To Protect Privacy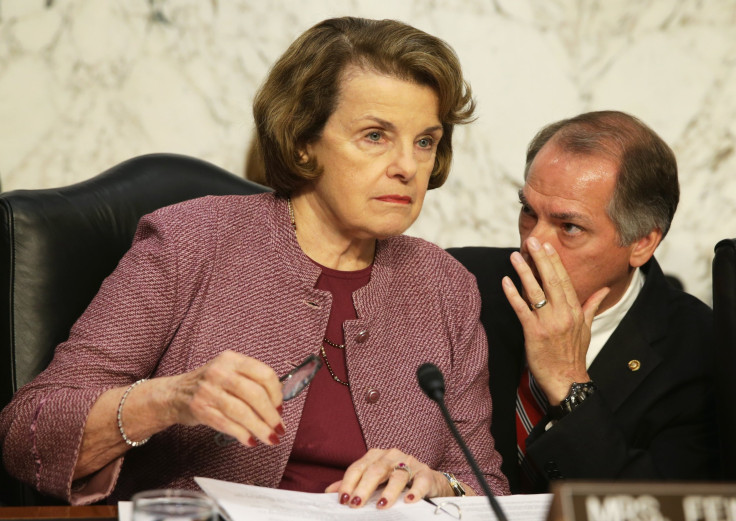 As the Senate begins debate this week on a cybersecurity bill aimed at increasing cooperation between the government and private companies to prevent cyberattacks, concerns raised about the possibility of infringing on the rights of America citizens have already generated an amendment to resolve several privacy issues. The bill's sponsors, Sen. Richard Burr, R-N.C., chairman of the Senate Intelligence Committee, and Sen. Dianne Feinstein, D-Calif., announced the amendment Monday.
The amendment would limit the government to using information gathered from companies only for protecting against cyberthreats. It is aimed at easing the fears of lawmakers and privacy groups in order to expedite the passage of the Cybersecurity Information Sharing Act before the Senate adjourns for the summer.
While the cybersecurity bill currently holds bipartisan support, several lawmakers have raised concerns about the balance of privacy and security, which could delay a vote. Senate Majority Leader Mitch McConnell, R-Ky., began setting up the first procedural vote for Wednesday before lawmakers leave for summer recess, the Wall Street Journal reported.
Sens. Rand Paul, R-Ky.; Ron Wyden, D-Ore.; and Patrick Leahy, D-Vt., along with outside privacy advocacy groups, hope to add an amendment further restricting the amount of information that can be shared with the government over fears of increased National Security Agency surveillance in line with the disclosures of Edward Snowden. The so-called manager's amendment would be intended to placate some of the worry of improper use of consumer data by limiting the government to using the information only for cybersecurity rather than other crimes, and exempting the data from Freedom of Information Act (FOIA) requirements.
"The manager's package settles some problems that we've known were there," Feinstein told reporters, the Hill reported. "It takes out any subsidiary use of the data. It means you can't use it for violent crime or anything else. You can only use it strictly for a cybersecurity purpose."
The Cybersecurity Information Sharing Act encourages private-sector companies and the government to share information about cyberthreats and data breaches so other firms and federal authorities can protect their own networks from similar attacks, Roll Call reported. The bill passed through the Senate Intelligence Committee in a 14-1 vote in March, with Wyden casting the sole vote against. A similar bill has already passed through the House of Representatives, and many hope that the new manager's amendment can help speed up the vote on the legislation.
Sen. Martin Heinrich, D-N.M., told the Hill on Monday that he plans to support the bill and that "hopefully [the manager's amendment] gets us to a place where we can move forward expeditiously."
© Copyright IBTimes 2023. All rights reserved.
FOLLOW MORE IBT NEWS ON THE BELOW CHANNELS