Senate Passes Middle Class Tax Rate Extension, But Partisanship Will Now Kill It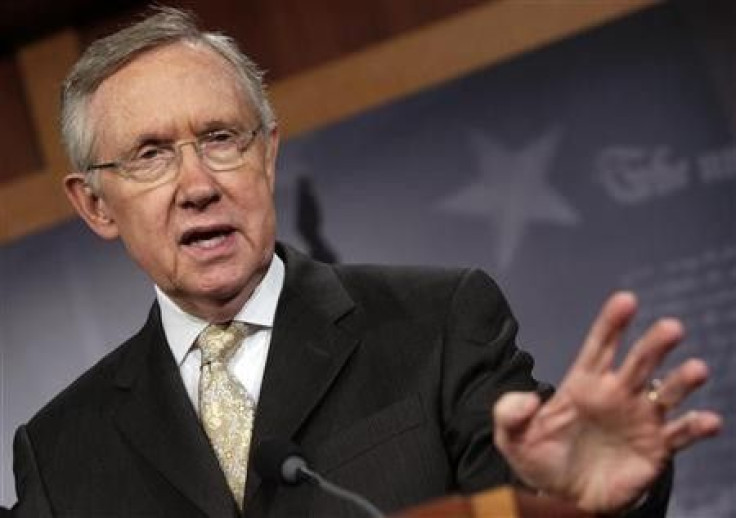 The U.S. Senate narrowly advanced the Middle Class Tax Relief bill in a straight up-or-down vote on Wednesday, while simultaneously rejecting a Republican-backed amendment to the legislation that would have extended the Bush-era tax cuts for Americans of all income brackets.
The measure, which passed in a 51 to 48 vote, will extend the Bush tax cuts for individuals making less than $200,000 and families bringing in less than $250,000, while allowing those tax breaks to expire for higher-earning Americans -- about two percent of the population. Only two members of the Democratic caucus, Connecticut independent Joseph Lieberman and Jim Webb of Virginia, voted against the measure.
Earlier in the afternoon, the Senate shot down the Republican proposal, which would have extended all current rates on income, capital gains, dividends and the estate for another year. Sens. Susan Collins, R-Maine, Scott Brown, R-Mass., and Mark Pryor, D-Arkansas, were the only senators to break with their party.
However, the Democratic bill is unlikely to make much headway as it advances to the Republican-controlled House of Representatives. The House is already scheduled to vote on its own plan next week, which -- like its counterpart in the Senate -- would extend current tax rates for all Americans.
Vice President Joe Biden presided over the vote. As Senate president, he was needed in the Senate chamber in the event his vote was necessary to break a tie.
© Copyright IBTimes 2023. All rights reserved.