Senate Report Scrutinizes Aid For Afghanistan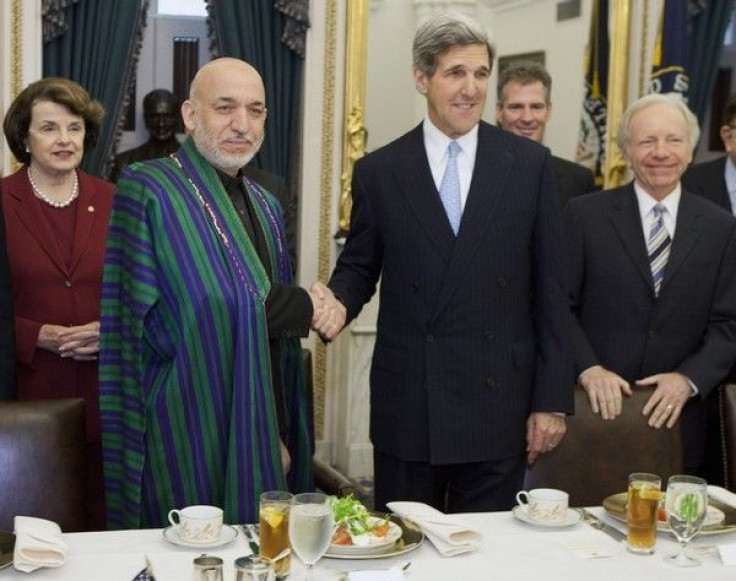 A report by the Senate's Foreign Relations Committee questioned the success of foreign assistance in Afghanistan, detailing the extent to which the nation has become reliant on aid dollars to sustain its still-tenuous infrastructure while suggesting that America will need to continue financially supporting the country for years to come.
USAID and the State Department spend roughly $320 million a month on Afghanistan in an attempt to stabilize the country through economic development and to foster support for America's counterinsurgency efforts there, according to the report. But the authors of the report, who spent two years compiling research and traveling to Afghanistan, note that much of that money artificially props up local economies or flows to contractors rather than to Afghanis.
The unintended consequences of pumping large amounts of money into a war zone cannot be underestimated, the authors wrote. Foreign aid, when misspent, can fuel corruption, distort labor and goods markets, undermine the host government's ability to exert control over resources, and contribute to insecurity.
A startling 97 percent of the country's Gross Domestic Product derives from donors or projects related to coalition forces, according to World Bank data cited in the report. But amidst mounting domestic pressure for President Obama to speed the withdrawal of U.S. troops, the report's authors warn that sharply curtailing aid could trigger a major economic recession, also noting that the State Department and USAID will need sustained funding to take over roles currently shouldered by the military. Taken together, these points suggest that America could still be committing substantial resources to Afghanistan even after troops have departed.
The report faults the government's strategy of using funding to combat counterinsurgency, finding that the large share of USAID money flowing to short term projects to improve security and infrastructure in the country's south and east rarely has lasting effectiveness. A sudden influx of aid can distort local economies and help to fund corruption -- aid for agriculture, which the report calls the backbone of our strategy in the south, has encouraged dependency on foreign aid and stoked rivalries between local farmers.
Spending aid effectively in Afghanistan is extremely challenging, given the security climate, abject poverty, weak indigenous capacity, widespread corruption, and poor governance, the authors write, adding that America's rapidly shifting political landscape disrupts attempts to forge a consistent long term strategy. A proliferation of contractors -- USAID entered obligations worth $3.8 billion between 2007-2009 -- also increases the risk for waste and fraud.
© Copyright IBTimes 2023. All rights reserved.