Senegal Confirms First Case Of Ebola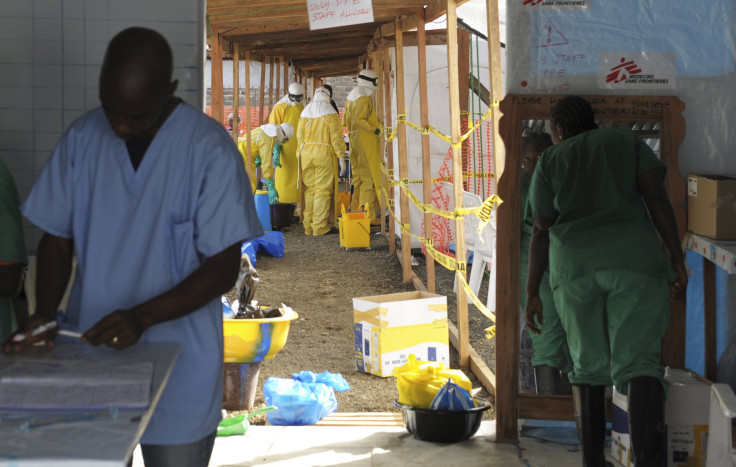 Senegal has confirmed its first case of Ebola virus disease, Senegalese Health Minister Awa Marie Coll Seck said Friday, according to the Associated Press. The case involves a young man from neighboring Guinea, where the West African outbreak began and where it has killed 430 people during the past six months.
Senegal has a population of 13.6 million, and it had not seen a case of Ebola before now. Health officials cited porous borders and lax security as contributing factors in the regional outbreak, which has devastated Guinea, Liberia and Sierra Leone. All but a comparative few of the 1,552 fatalities associated with the outbreak have been recorded in those three countries, the World Health Organization, or WHO, reported.
WHO does not recommend any travel restrictions in the affected countries, but Air France and British Airways have both suspended service to and from Liberia and Sierra Leone. The disease has made its way to Nigeria, where it is believed to have killed a half a dozen people since an infected Liberian-American man flew there last month.
WHO believes the outbreak can be ended by next spring, and it is prepared to deal with as many as 20,000 cases of the disease between now and then. Roughly 52 percent of people infected in this outbreak have died. One Senegalese man, a WHO health worker, was infected while working in Sierra Leone. He was flown to Germany and is undergoing treatment for the disease.
Ebola is characterized by a high fever, muscle pain, weakness and gastrointestinal issues. Ebola can incubate without symptoms for as long as 21 days, but they frequently appear within 8-10 days of exposure, according to the U.S. Centers for Disease Control and Prevention. An infected person's health can often rapidly deteriorate without warning.
© Copyright IBTimes 2023. All rights reserved.