September 2014 New Auto Sales: GM Sales Spike On Strong Demand For Its Big Vehicles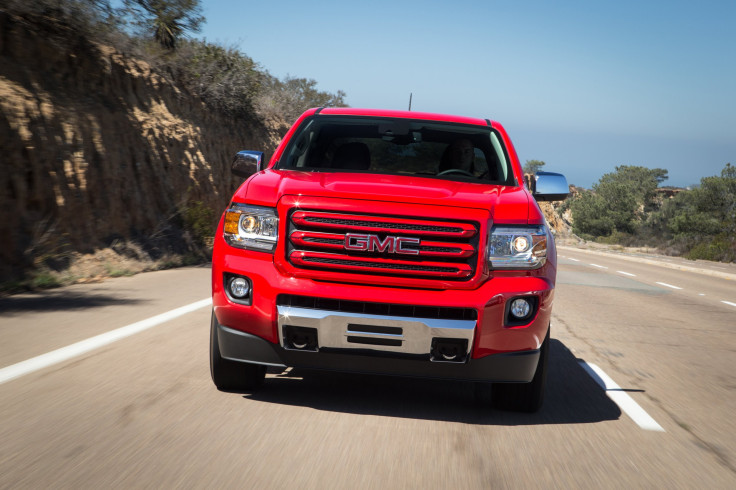 Despite a recall controversy that has defined General Motors Co. for much of the year, Americans can't seem to get enough of the firm's big cars and trucks. The Detroit automaker reported Wednesday a 19 percent jump in U.S. sales in September, compared with the same month a year ago. The Chevrolet, GMC and Buick brands all recorded double-digits, while the Cadillac brand was flat, even though more Escalade SUVs were delivered in the month this year than were last year.
GM is about to face off against the Ford Motor Co. in a brewing battle among new pickup trucks in the last months of 2014.
"We will have improved availability of heavy-duty pickups and large SUVs in the months ahead, and the Chevrolet Colorado and GMC Canyon are arriving in showrooms as we speak," Kurt McNeil, a GM vice president, said in the monthly sales report. "This sets us up to finish the year on a very strong note."
Chevrolet climbed 20 percent last month on big jumps for the Silverado pickup truck and low-priced sedans and crossovers, such as the Cruze and Equinox. Meanwhile, the Buick Enclave full-size crossover and Buick Encore compact crossover helped lift the company's entry-level luxury division 12 percent.
"General Motors pickups did great," said Eric Lyman, vice president of editorial and consulting at automotive pricing and information provider TrueCar Inc. "I think that's probably the biggest story. The pickup trucks will be the battleground in the coming months with both GM and Ford coming out with new models."
Sales rose for each of GMC's models, with collective growth of 28 percent for the month, year on year. Sales of the division's best-selling Sierra pickup truck soared 25 percent, at 16,763 units.
Here's AutoGuide's recent review of the 2015 Chevrolet Colorado:
© Copyright IBTimes 2023. All rights reserved.