Serbia Set To Negotiate Becoming Member of European Union, With Accession Talks By January 2014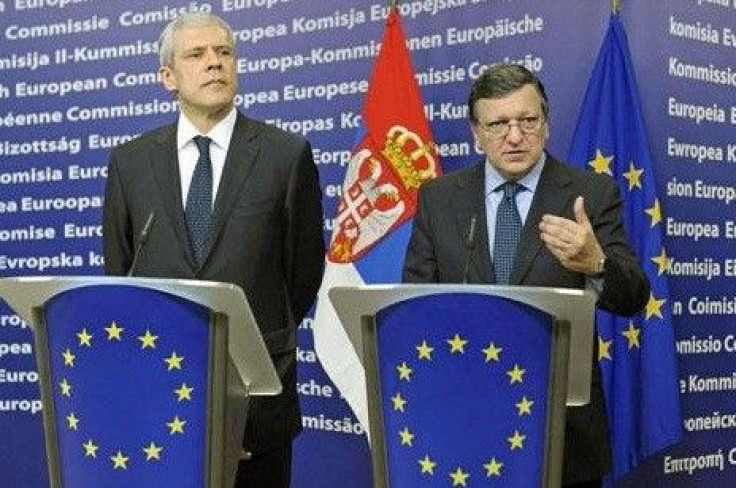 Serbia could be set to become the next member of the EU, as EU leaders confirmed that membership negotiations would start by January 2014 at the latest, reports the BBC.
European Council President Herman Van Rompuy made the statement at a Brussels EU summit on Friday.
Serbian membership of the EU has been delayed by its ongoing dispute with Kosovo. But the EU helped strike a deal between the two nations in April.
Talks with Kosovo about stronger political and economic ties with the EU will also start, reports Bloomberg.
Membership talks with Serbia could begin in October or December, but it could take years of negotiations before membership is formally granted.
Croatia is set to become the latest EU member next week, after eight years of negotiations and bringing the bloc up to 28 member nations. Croatia will add its 44 billion euro economy to the bloc's existing 12 trillion euro economy, but will receive about 1 billion euros in the 2013 EU budget to help reduce economic disparities between Croatia and other EU countries.
Latvia received approval to adopt the euro currency earlier in June, expanding the monetary union to 18 countries.
© Copyright IBTimes 2023. All rights reserved.