Serena's US Open Outburst Made Winning 'Not The Happiest Memory', Osaka Says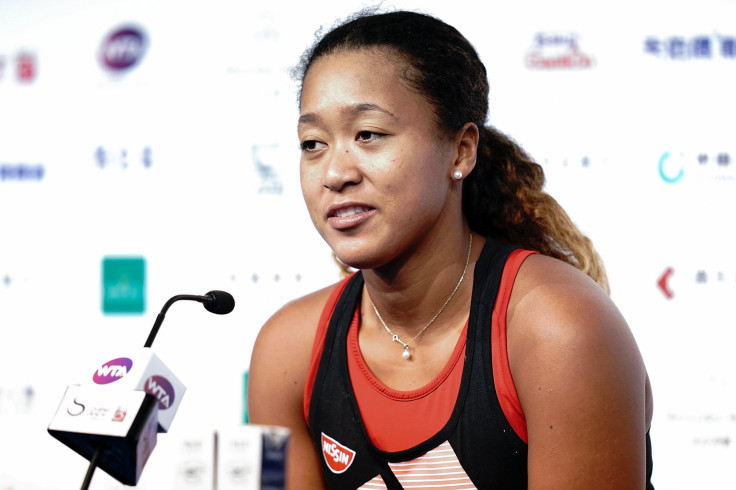 Naomi Osaka has finally opened up about her 2018 US Open final win over Serena Williams and revealed Monday it was "not the happiest memory" owing to the American's outbursts towards the chair umpire during the game.
The 20-year-old became the first Japanese player to win a Grand Slam title and it was a momentous occasion for her, especially since she beat her childhood idol to claim her first major in front of her family at Flushing Meadows.
But the US Open women's singles final was overshadowed by Williams' outburst after she was first docked a point and then a game for three code violations. The 23-time singles Grand Slam winner was first penalized for on-court coaching and then handed a second violation for breaking her racket on the court.
According to the rules of the game, a second violation automatically triggers a point penalty, which incensed Williams. She argued that the first violation with regards to on-court coaching was wrong, insisting she does not cheat.
Chair umpire Carlos Ramos had no option but to deduct a point, after which Williams became much angrier and called the official a 'thief', which triggered a third violation and a game penalty.
The game penalty angered Williams even further as she went on to accuse Ramos of being sexist by insisting that male tennis players would not have been treated the same way. And the partisan crowd on Arthur Ashe Stadium sided with the American, constantly booing the chair umpire.
While the entire commotion played out off the court, Osaka kept her composure and ensured she completed what was a deserved and comfortable straight sets victory over Williams to capture her first Grand Slam title to become Japan's first ever major winner.
Despite a historical night for the young rising star, all the attention was on Williams and her outburst, with the crowd even booing during the presentation ceremony. Osaka held her silence during and immediately after, but finally chose to share her thoughts. What was meant to be the greatest day in the Japanese tennis star's career thus far was tainted and she admitted she kept trying to push the memory away as it was "bittersweet".
"There's a lot of stuff I want to say about how I felt," Osaka said, as quoted on BBC Sport. "For me, I don't know, I don't know, the memory of the US Open is a little bit bittersweet."
"Right after, the day after, I really didn't want to think about it because it wasn't necessarily the happiest memory for me," she said. "I just sort of wanted to move on at that point.
"Of course I'm happy that I won a Grand Slam, I don't think there's anything that can take away from that, but I feel like it was so strange, I didn't just want to think about it," the Japanese tennis player added. "I wanted to just push it to the side."
© Copyright IBTimes 2023. All rights reserved.