Seth Rogen, Chloe Moretz And Nicolas Cage Join DreamWorks Dream Team: Massive 4-Year Slate Unveiled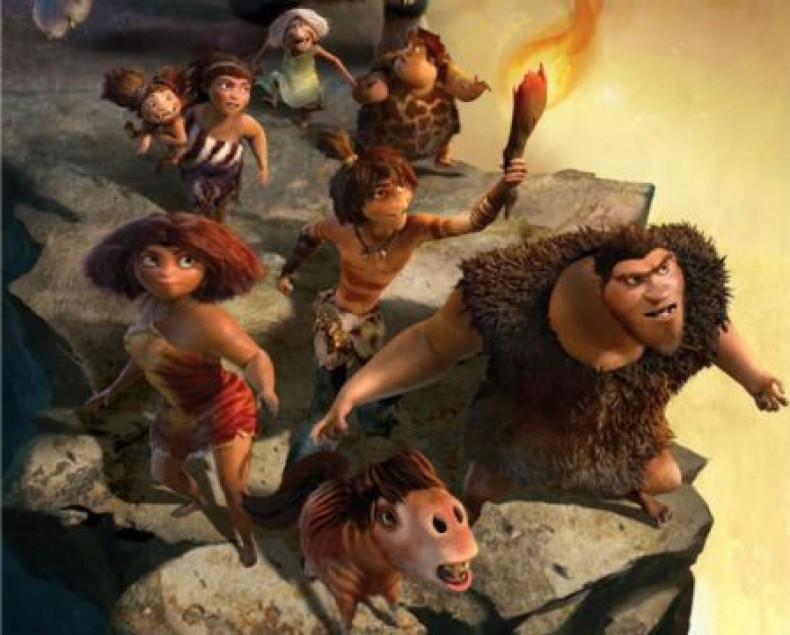 Following its newly minted distribution partnership with 20th Century Fox (Nasdaq: NWS), DreamWorks Animation (Nasdaq: DWA) on Sunday unveiled its production schedule through the middle of 2016. The 12-movie slate, the largest ever for an animation studio, includes a combination of sequels, spinoffs, adaptations and, yes, even a few original concepts.
That last category is key for the future growth potential of the studio, which has been criticized in recent years for relying too heavily on its established franchises such as the "Shrek" and "Madagascar" series. The studio that once blazed new trails with "Antz" and the original "Shrek" film has not released a bona fide breakout concept since 2010's "How to Train Your Dragon." As Deadline reported, five of the 13 analysts who follow DreamWorks' stock have rated it "underperform" or "sell," and only one has rated it "buy." To make matters worse, the company's quarterly revenue, posted on July 31, is down 25.4 percent from last year.
Meanwhile, as its current properties age, the company's CEO, Jeffrey Katzenberg, is seeking ways to keep fresh ideas flowing amid an increasingly crowded playing field. Once almost the exclusive domain of DreamWorks and its pioneering rival, Pixar (NYSE: DIS), the arena of CGI family fare has grown to include such players as Illumination Entertainment (of "Despicable Me" fame), Fox's Blue Sky Studios (whose "Ice Age" franchise has proved surprisingly resilient) and newcomer Paramount Pictures (whose debut effort, "Rango," took home the 2011 Oscar for best animated film).
For its next 12 films, DreamWorks Animation will employ its usual strategies to lure in both young audiences and their parents, retaining a cadre of A-list voiceover talent and a barrage of pop-culture references. See below for additional details on each of its 2013-2016 releases:
'The Croods' -- Release date: March 22, 2013.
Studio's synopsis: "When their cave is destroyed, the Crood family is forced to embark on an epic adventure into a pre-historic world in search of a new home." (Voices: Nicolas Cage, Ryan Reynolds, Emma Stone, Catherine Keener, Clark Duke and Cloris Leachman.)
'Turbo' -- Release date: July 19, 2013.
Based on an original idea by David Soren, "Turbo" centers around "a garden snail with an impossible dream: to win the Indy 500." (Voices: Ryan Reynolds, Paul Giamatti, Michael Pena, Luis Guzmán, Bill Hader, Richard Jenkins, Ken Jeong, Michelle Rodriguez, Maya Rudolph, Ben Schwartz, Kurtwood Smith, Snoop Lion and Samuel L. Jackson.)
'Mr. Peabody & Sherman' -- Release date: November 1, 2013.
Based on Jay Ward's classic cartoon about a time-traveling dog and his pet boy. (Voices: Ty Burrell, Max Charles, Stephen Colbert, Allison Janney, Ariel Winter and Stephen Tobolowsky.)
'Me and My Shadow'-- Release date: March 14, 2014.
Studio's synopsis: "Dan, our hero's shadow, yearns for a more exciting life but happens to be stuck with Daniel Grubb, a timid guy with an aversion to adventure." (Voices: Josh Gad, Bill Hader and Kate Hudson.)
'How to Train Your Dragon 2' and 'How to Train Your Dragon 3' -- Release dates: June 20, 2014, and June 18, 2016.
Sequels to the 2010 hit based on Cressida Cowell's book series. (Voices: Jay Baruchel, Gerard Butler, Craig Ferguson, America Ferrera, Jonah Hill, Christopher Mintz-Plasse, T.J. Miller and Kristen Wiig.)
'Happy Smekday!' -- Release date: November 26, 2014.
Studio's synopsis: "When the galaxy's most annoyingly optimistic alien finds himself on the run from his own alien race, he's forced to team up with a fiercely stubborn teenage girl." (Voices: Jim Parsons and Rihanna.)
'The Penguins of Madagascar' -- Release date: March 27, 2015.
A spinoff film featuring the penguin characters from the "Madagascar" franchise, the film is being penned by Michael Colton and John Aboud.
'Trolls' (working title) -- Release date: June 5, 2015.
A film based on the ubiquitous, furry-haired troll dolls first conceived by the Danish woodcutter Thomas Dam in the 1950s. (Voices: Jason Schwartzman and Chloe Moretz.)
'B.O.O.: Bureau of Otherworldly Operations' -- Release date: November 6, 2015.
The concept, based on an original idea by Tony Leondis, centers on ghost who is forced to return to ghost school and improve his haunting skills. (Voices: Seth Rogen.)
'Mumbai Musical' (working title) -- Release date: December 19, 2015.
Studio's synopsis: "The studio's first-ever Bollywood-style animated musical adventure inspired by the great Indian epic tale of The Ramayana, but told from the point of view of the monkeys."
'Kung Fu Panda 3' -- Release date: March 18, 2016.
Studio's notes: "Filmmakers returning for the third installment of the franchise include director Jennifer Yuh Nelson, producer Melissa Cobb and writers Jonathan Aibel and Glenn Berger. Guillermo del Toro will serve as executive producer."