Seven Days That Will Decide Euro Zone Fate: Next Fortnight Is Critical
The four-year-old drama is about to begin a two-week long final act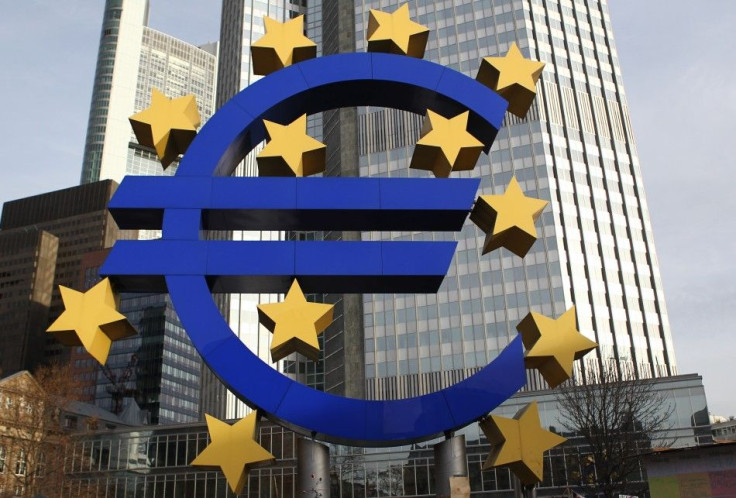 Summer vacation in the euro zone is almost over. And so is the sovereign debt debacle that has dominated financial headlines for years. Seven events over the next two weeks will be crucial in deciding whether one or more countries decide to leave the euro zone and even if the monetary union itself survives in recognizable form. Here's the schedule:
Aug. 29: German Chancellor Angela Merkel and Italian Prime Minister Mario Monti will meet in Berlin. Merkel previously visited Rome on July 4, where she said Italy's economic reforms would take time to have a positive impact. As the leader of Europe's top economy -- and one that, unlike much of the continent, is not in recession -- Merkel has a virtual veto over aid to struggling nations like Italy. Outside Germany, she's under huge pressure to help economies in the southern part of Europe; inside Germany she's under considerable pressure to draw the proverbial line.
Aug. 31: Federal Reserve Chairman Ben Bernanke will speak at the Federal Reserve Bank of Kansas City's annual Jackson Hole Symposium. The Fed has indicated a willingness to act to improve the U.S. economy, but still hasn't committed to anything amid the U.S. economy. The markets have been wondering for months whether a third round of quantitative easing, or QE3, will happen. Much of the recent stock market rally stems from expectations that the U.S. central bank is bound to intervene sooner, perhaps next month, than later to gin up more domestic growth.
Sept. 6: Merkel and Spain's Prime Minister Mariano Rajoy will meet in Madrid to discuss more anti-crisis measures, which could include more relief funding. Spain, the fourth-largest euro zone economy, has already established an 18 billion euro aid fund for its local regions amid high debt and unemployment. But its finances are unravelling as more and more of its regions ask the central government for billions of euros in aid.
Sept. 6: The European Central Bank will hold a press conference, where president Mario Draghi may reveal a plan for the bank's bailout fund to buy government bonds in places like Spain and Italy. However, the announcement may be delayed until Germany's Constitutional Court rules on Sept. 12 on the legality of the bailout fund. Draghi said earlier this summer that the euro zone's central bank will "do whatever it takes" to resolve the crisis, a remark that has lifted European equities.
Sept. 12: The Dutch Parliament elections take place, with 150 seats in the legislative Second Chamber and the country's future in the euro zone at stake. The frontrunners are Prime Minister Mark Rutte's Liberal Party and Emile Roemer's Socialist Party, with Geert Wilders' right-wing Party for Freedom and Diederik Samson's Labor Party also running. Rutte and Roemer both oppose further aid for Greece, Spain, Italy and Portugal.
Sept. 12: Germany's Constitutional Court will rule on the legality of the European Stability Mechanism, a proposed permanent bailout fund, replacing the temporary European Financial Stability Facility. Opponents have argued that the permanent fund violates the German Constitution. A negative ruling could be catastrophic for Greece and Spain, and perhaps also for Italy and Portugal.
Sept. 13: The Federal Open Market Committee of the U.S. Federal Reserve will meet. If QE3 is chosen or a variation of Operation Twist, this will be the most likely date that an announcement will be made.
© Copyright IBTimes 2023. All rights reserved.
FOLLOW MORE IBT NEWS ON THE BELOW CHANNELS