Shanghai Free Trade Zone (FTZ) Greeted With Lukewarm Reactions From Foreign Banks And Experts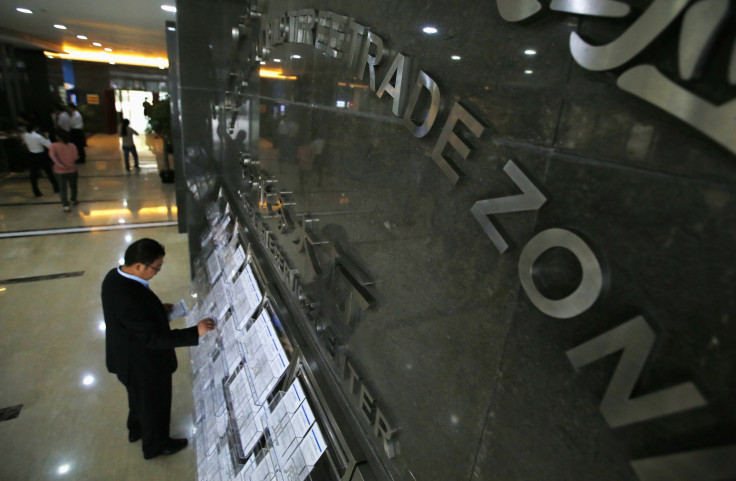 China had hoped Shanghai's new free trade zone (FTZ) would someday make the city an international financial hub on par with Hong Kong. But so far, responses from foreign banks have been lukewarm, and no one seems very optimistic that it could be an international hub with China's lack of transparency and regulations.
The FTZ, launched in September, is the first of its kind in China. It was conceived to provide a wide range of financial services, a freer foreign exchange regime and an international gateway to mainland China, a role currently occupied by Hong Kong. Thus far, unfortunately, responses have been lukewarm as regulation reforms for the zone have not been made clear, the South China Morning Post reported on Wednesday.
More than 10 banks have applied for and received permission to open branches in the FTZ, but only two foreign banks - Citigroup and DBS, a Singapore-based bank -- are among them. The rest are major Chinese state-owned banks.
"Originally, the government was expecting more foreign banks to join the first batch of free-trade zone banks, and that would have grabbed attention from around the world," said one government source familiar with the matter. "That would have been good for the city's image as the global financial center."
The Shanghai branch of the China Banking Regulatory Commission (CBRC) met with about a dozen foreign banks in August and September to encourage expansion into the zone, and even sent questionnaires to banks asking the reasons for their hesitation, according to government sources, the South China Morning Post reported.
One of the concerns cited by banks is that the CBRC requires foreign banks to have completely distinct systems of internal compliance, risk management and human resources from their operations in the rest of the mainland, which would represent a significant expense, and banks have questioned the necessity of the requirement.
Some banks, such as HSBC, Standard Chartered and Singapore's United Overseas Bank responded that they are interested, but are waiting for more detailed rules to be released.
Banks are not the only hesitant investors when it comes to the FTZ. There was some speculation that China expects Shanghai to replace Hong Kong as an international hub in Asia. But most experts and officials have agreed that while Shanghai is the dominant financial center of the world's second-largest economy, it has weaknesses that cannot be overcome in the short term and that prevent it from becoming a true international hub.
"Financial centers become international hubs only when investors perceive they provide a level playing field," Capital Economics, an economics research consultancy based in London, wrote in a research note on Wednesday. "This requires transparency, a legal system that is independent and fair, courts that are trusted and a willingness to adopt international norms."
Shanghai has none of these requirements, and will have to tackle these soft constraints in addition to liberalizing its financial markets and open its capital account, which will not be easy, because these constraints depend on trust.
"Trust is in short supply," the Capital Economics research note said.
© Copyright IBTimes 2023. All rights reserved.