Shanghai Government Cracks Down On Corruption As Shenzhen Official Implicated In $40 Million Corruption Case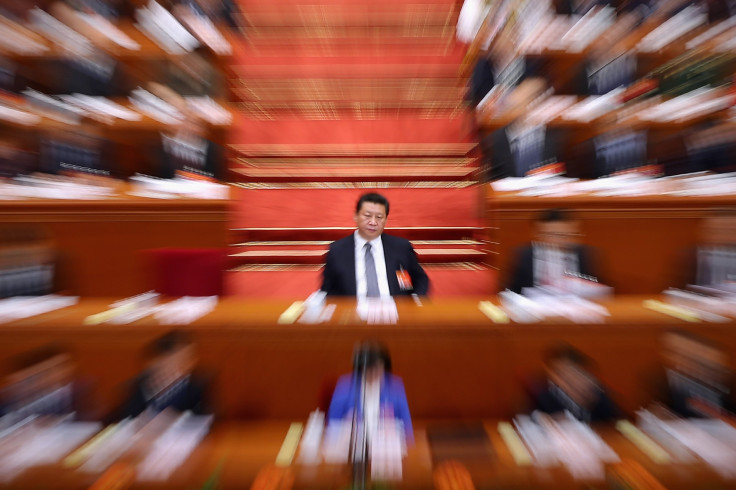 SHANGHAI -- Under new rules announced by Shanghai Communist Party Secretary Han Zheng, the spouses of deputy department heads and higher-ranking officials in the city government will be banned from running businesses, either on their own or jointly. Their children and children-in-law will be banned from doing so in the same city (or district, for district-level officials), according to official Shanghai news website thepaper.cn.
It's the first time such clear regulations have been announced governing an issue about which Han said the Chinese public "feels strongly." China's president, Xi Jingping, has said that Shanghai's rules are a pilot for national regulations restricting officials' families from doing business, as part of his wide-ranging anti-corruption campaign -- which has revealed a series of cases in which officials' families have benefited from their status to win contracts, gain influential positions or simply take bribes.
The rules apply to officials in the Communist Party, the civil service, judiciary and local legislature, as well as to senior officials at state-owned enterprises, whose offspring will not be allowed to work in the same company or even industry. Officials' children will not be allowed to set up businesses abroad and then return to China to work either, nor take senior jobs in foreign-invested companies. Officials whose family members currently run businesses or hold such posts will be asked to give them up.
Shanghai party boss Han said investigations had found the problem of corruption to be "rather pronounced" among a "small number" of leaders' families in Shanghai. He warned that corruption among officials and their families risked "completely destroying" the Communist Party's image in the eyes of the people. If people did not believe that society was "fair and just," he said, they would not give the party their support.
Han said strict rules were needed to separate power from commercial advantage. Anyone who chose to become an official should not be able to go into business or get rich, he added. And he said implementing Xi's calls for strict discipline in the party must start with top officials, who should be treated strictest of all since they hold the most power.
Last year, China's top anti-corruption body reported that it had found cases of corruption involving Shanghai officials and their families in the fields of public health, state-owned enterprises, land management, construction and science and technology. The former head of the city's Baoshan district and the head of its pilot Free Trade Zone were both recently investigated on corruption-related charges.
And a string of recent corruption cases around China has revealed the frequent involvement of family members in such cases: China's former top energy official, Liu Tienan, was found to have persuaded a car manufacturer to give his son a high-paying job in which he did not do any work. Former Communist Party Politburo Standing Committee member Zhou Yongkang, meanwhile, is accused of seeking advantage for family members, among a string of other alleged crimes, as is Ling Jihua, a former top aide to China's previous president, Hu Jintao. The official People's Daily said recently the biggest lesson of Ling's case was that "The political elite should properly manage their family members, [and] stop them from abusing power to accumulate wealth and for other personal motives."
In the latest example of just how effectively officials on supposedly low salaries have been able to trade power for wealth and advantage, thepaper.cn on Monday also gave new details of allegations against the former head of the party's political and legal commission in the southern economic boomtown of Shenzhen, who was put under investigation last year. Quoting a local party publication, it said Jiang Zunyu had become "almost crazed" in his greed, gaining "massive financial advantage" from the bosses of private companies. It said 97 company bosses were implicated in his case, which involved more than 250 million yuan (just over $40 million).
State media previously have said that Jiang -- who formerly worked in a district-level land and planning bureau, and as head of one of Shenzhen's districts -- had subcontracted work for a 2 billion yuan ($322 million) construction project for two sports stadiums to a bogus company owned by his wife.
His son-in-law and the son-in-law's uncle also are reported to have been given 72 apartments by a real estate developer, after they persuaded Jiang not to demolish two illegal apartment buildings the developer had built. The article quoted Jiang as saying he had failed to restrain his wife or educate his daughter sufficiently; his sister-in-law also was reported to have been involved in the case. Thepaper.cn reported that Jiang also was accused of gambling, frequently visiting prostitutes and having many mistresses.
Thousands of officials have been investigated for corruption in China over the past two years, in a campaign that observers say has reached unprecedented levels -- though some critics say the choice of some of its targets at the most senior levels may be motivated partly by political infighting among different factions in the leadership.
© Copyright IBTimes 2023. All rights reserved.