Shanks, the Daring Soccer Cat of Liverpool, Looks for a New Home (PHOTOS, VIDEO)
The daring tabby who invaded a soccer pitch at Anfield in Liverpool, England, and stopped the match, is looking for a new home.
The cat, now named Shanks, was greeted by thousands of cheering fans during last week's Liverpool-Tottenham Hotspur English Premier League match. Shanks is now housed at an animal rescue center in Merseyside.
The cat's heroics have already been watched by tens of thousands of people on YouTube. A fan has created a Twitter page for him, which has more than 57,000 followers at the moment.
According to his caretakers, the grey and white tabby is an absolute gentleman but a ladies' man.
He is not an aggressive cat and we think he is a bit of a ladies' man, so the wounds must be from fighting off the advances off other male cats. He was a little bit timid and reserved when we brought him here, but he has settled in brilliantly, The Sun quoted Cattery assistant Katherine Gibbs as saying.
Gibbs added: Shanks is quite a laid-back cat but he doesn't like dogs, like most cats. He'll be a lap cat, even though he's strong-willed, because he loves his cuddles. He's an absolute gentleman and loves eating chicken - which is his favourite treat.
The former stray hopes to find a loving owner soon.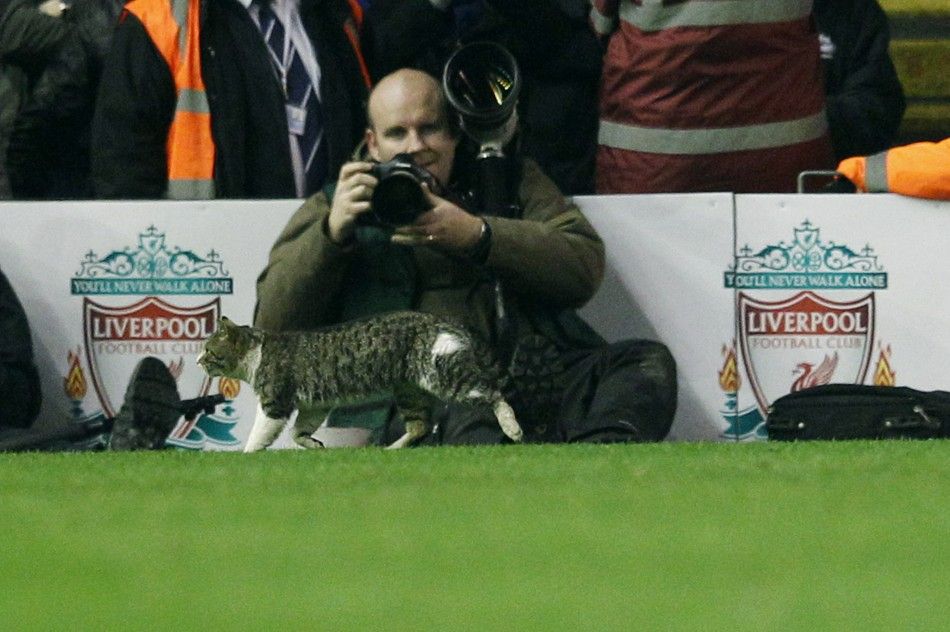 © Copyright IBTimes 2023. All rights reserved.