Sharieff Rhaheed-Muhammad Arrested: Louisville Football Recruit Allegedly Impregnated 14-Year-Old Cousin [PHOTO]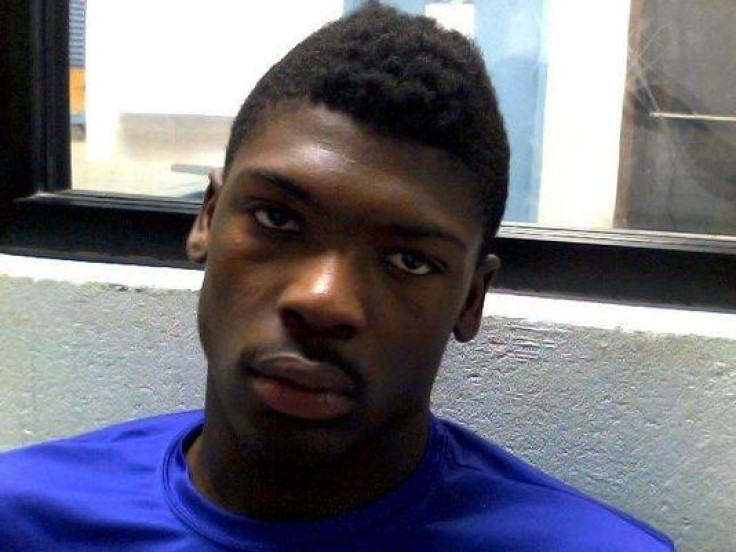 A University of Louisville recruit was arrested on Monday for allegedly impregnating his 14-year-old cousin.
Sharieff Rhaheed-Muhammad, 17, a star high school linebacker from Fort Pierce, Fla., who recently committed to Louisville, faces a felony sex charge of lewd lascivious conduct, CBS 12 reports. An investigation into his relationship with a 14-year-old cousin revealed a 99.99 percent probability that he is the father of the girl's child.
"I'm unable to comment," Josh Shaffer, Rhaheed-Muhammad's high school football coach, told USA Today. "It's all kind of a shock at the moment."
Fort Pierce police records note that the unnamed 14-year-old has since had an abortion. Authorities have reportedly been investigating Rhaheed-Muhammad's behavior since last October, when the girl's mother became aware of her pregnancy.
The mother reportedly bought her daughter a pregnancy test after observing strange behavior, WPTV reports. The girl then broke down and admitted to engaging in a sexual relationship with Rhaheed-Muhammad.
Rhaheed-Muhammad allegedly began "touching [his cousin] inappropriately" when she was 11 years old. The girl reportedly told police that the Louisville football recruit "did not force himself on her and that it just happened."
The 17-year-old was released from a juvenile detention on Tuesday, WPTV reports. He faces up to 15 years in prison and up to $10,000 in fines, USA Today notes.
The University of Louisville told WPTV that "Coach Bobby Petrino is aware of the situation," but declined to comment further on the arrest. A three-star recruit out of high school, Rhaheed-Muhammad was a two-time first-team all-area selection.
© Copyright IBTimes 2023. All rights reserved.