Shark Fin Exports From Hong Kong To China Dropped 90% Last Year Thanks To China's Anti-Corruption Campaign And Environmental Groups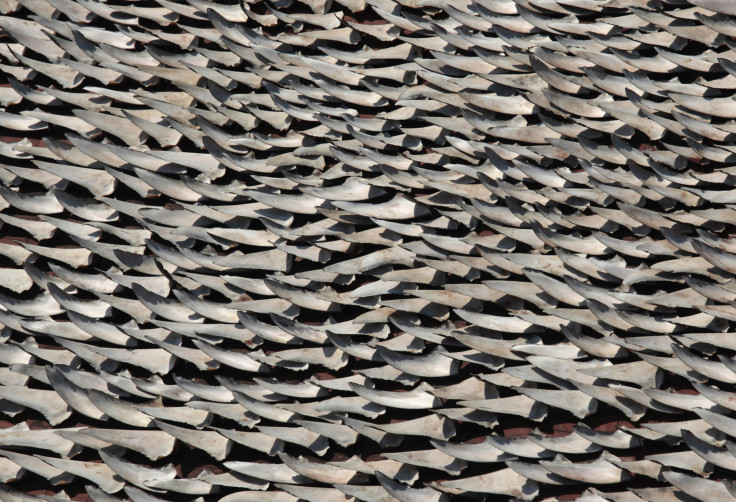 China's longtime love affair with shark fins may be cooling. Exports of shark fins from Hong Kong to the mainland dropped by almost 90 percent last year, a move in the right direction for the world's 500 shark species, a third of which are close to extinction.
Government data from 2012 revealed that the Hong Kong market for fins shrank by 50 percent to 70 percent from the previous year. And the latest data from the World Wildlife Fund-Hong Kong showed a continuation in the downward trend. In addition to the drop in exports to the mainland, overall imports of shark fins to Hong Kong dropped 35 percent last year, from 8,285 tonnes in 2012 to 5,412 tonnes, the South China Morning Post reported on Tuesday.
For centuries in China, shark fins have been highly prized for use in shark fin soup, a staple of gourmet Chinese cuisine, and for their supposed range of medicinal properties.
Mainland China was formerly Hong Kong's biggest re-export market, but it fell to fourth place last year, importing just 113,973 kilograms, down from 1.2 million kilograms in 2012.
"We were very surprised when we saw this figure, as the mainland has traditionally been Hong Kong's biggest re-export market," said WWF-Hong Kong senior program director Tracy Tsang Chui-chi, according to the South China Morning Post.
The drop could have something to do with China's ongoing austerity campaign, launched in 2013, which has pointedly cracked down on extravagance among party and government officials. In December of last year, the central government officially banned the consumption of shark fin soup at government events.
"We do not rule out the possibility that the central government's anti-corruption measures could have played a role in the big drop in re-exports," Tsang added.
Efforts by environmental groups like WildAid and public luminaries like former NBA basketball player Yao Ming have made a difference too. Roughly one-third of Hong Kong's shark fin shops have closed down in recent years due to pressure from environmentalists, said Ho Siu-chai, chairman of the Hong Kong Shark Fin Trade Merchants Association.
The Peninsula Hotels and Shangri-La Hotels and Resorts, both prominent luxury hotel groups in Asia, removed shark fin soup from their menus a few years ago. Cathay Pacific, Air New Zealand, Korean Air, Fiji Airways and other airlines have also banned shark fins from their planes.
Sharks still face threats, though. In January, the Hong Kong-based conservation group WildLifeRisk published a report on a factory that processes around 600 whale sharks annually, calling it the world's biggest slaughterhouse for the endangered species.
© Copyright IBTimes 2023. All rights reserved.
FOLLOW MORE IBT NEWS ON THE BELOW CHANNELS