Sharp Leans Toward Japanese Fund Even As Foxconn's Offer Looms Amid Bailout Talks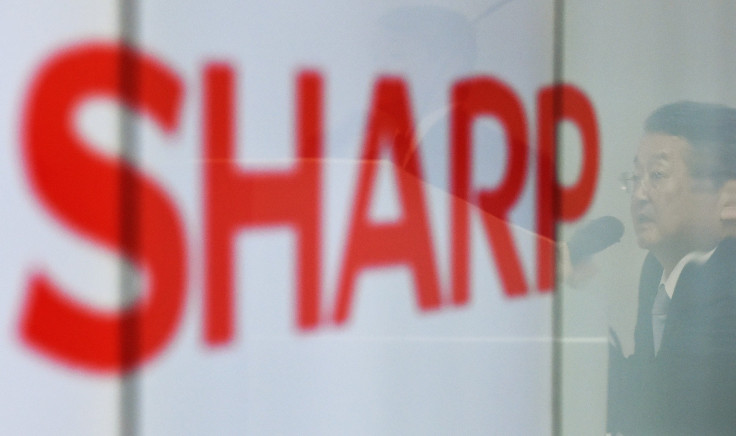 Troubled Japanese consumer electronics maker, Sharp Corp., met with Japanese government-backed fund Innovation Network Corp. of Japan (INCJ) and Foxconn Technology Group of Taiwan Saturday, the two competing bidders in the race to gain control of the Osaka-based company. Following the meetings, Sharp and its bankers were leaning toward INCJ's $2.5 billion bailout offer, the Nikkei Asian Review reported Sunday.
INCJ is looking to merge Sharp's solar power business with a unit of Showa Shell Sekiyu KK, the Japanese venture of Royal Dutch Shell group, and inject more than 300 billion yen ($2.5 billion) into Sharp, Nikkei reported. The fund also agreed to secure up to 350 billion yen ($2.89 billion) of financial assistance from the company's two main lenders. Although Sharp is a leading player in the solar panel business in Japan, the unit is running at a loss amid falling solar panel prices and inventory writedowns.
The specifics of a deal are yet to emerge, but INCJ is also looking to merge Sharp's smartphone display business with Japan Display Inc., in which the fund is a top investor, according to Reuters.
Sharp's stock price shed about 50 percent of its market value in 2015, but gained more than 12 percent since the start of 2016, amid the bidding war between Foxconn and government-backed INCJ.
INCJ's latest plan represents the third bailout for Sharp in as many years as the company also weighs a significantly larger offer by Apple supplier Foxconn, which initially offered to buy out the embattled Sharp for $5.1 billion and later raised its bid to $5.9 billion earlier in January.
Foxconn's Chairman Terry Gou planned to make a bid of about 660 billion yen ($5.45 billion) for Sharp, a source told Bloomberg ahead of Saturday's meeting.
However, Sharp executives and its creditors may go with INCJ's offer to keep its technology in Japanese hands, with government officials also favoring a domestic deal, Nikkei reported.
After reporting more than 1.2 trillion yen ($9.91 billion) in losses over the past four years in its core TV business, Sharp acknowledged last year that it was looking for possible partners to restructure its LCD business and better compete with lower cost South Korean and Chinese rivals.
© Copyright IBTimes 2023. All rights reserved.