Shea Weber Offer Sheet Decision Will Have Major Consequences For Predators, Flyers And NHL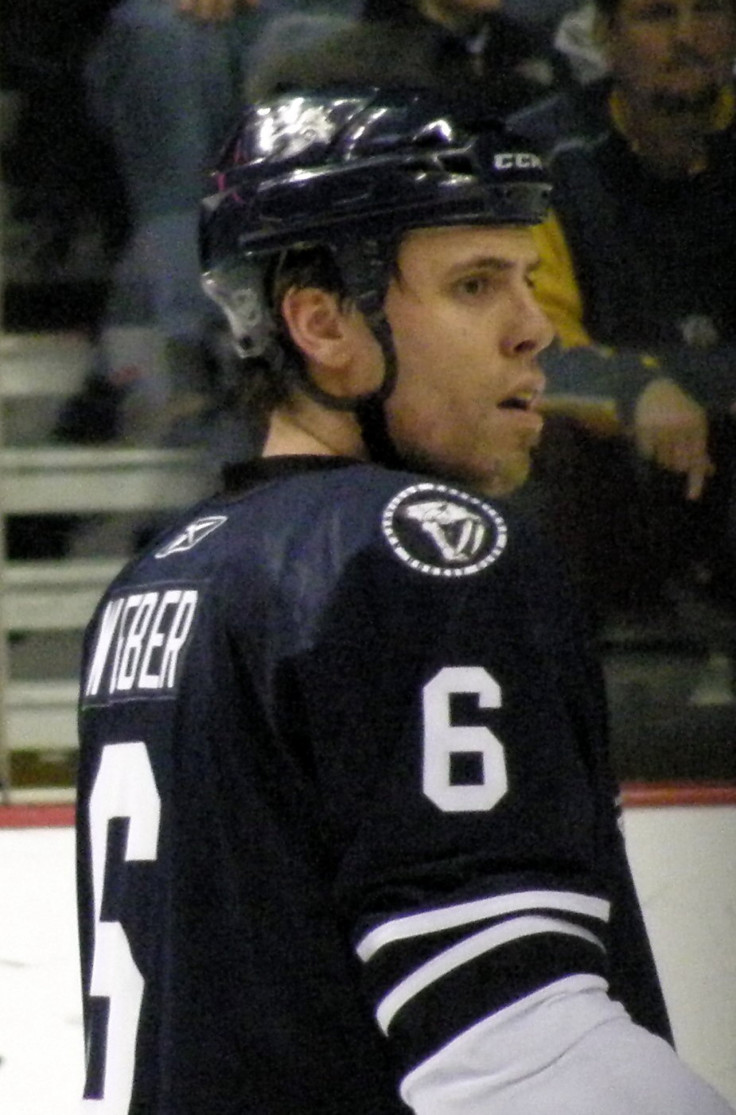 After more than a decade of vying for respectability in the NHL, the Nashville Predators finally ousted their longtime rival Detroit Red Wings this past season. The franchise had steadily gained fans in a non-traditional hockey market without despite their lack of playoff success and after finally bouncing the schoolyard-bully Red Wings, the Predators looked poise to make a championship run not only in this playoff, but in future seasons. Then they lost one of their best players in Ryan Suter via free agency, and with Thursday's news that team captain Shea Weber had signed an offer sheet with the Philadelphia Flyers, the team is on the brink of losing everything.
General manager David Poile has previously said the Predators would match any offer sheet given to Weber in favor of the draft picks they'd receive were they allow him to leave. Poile stuck by that position, issuing a statement Thursday morning that read, have previously stated that, should a team enter into an offer sheet with Shea, our intention would be to match and retain Shea. He stopped short, however, of saying they actually had done so.
Poile was not previously able to come to terms with Weber, who is coming off a one-year deal worth $7.5 million that was awarded to him in arbitration. It was Weber's seventh season in Nashville and one that saw him take his game to another level and become one of the truly elite defensemen in the game. Previously thought of as a poor man's Dion Phaneuf, Weber has evolved into a more consistent and complete player than the Maple Leafs captain.
Poile and the Predators organization have seven days to formally accept or decline the offer, and there is no negotiation allowed on the deal. Before this season's deal with goaltender Pekka Rinne, the Predators have been notoriously hesitant to delve out monster contracts like the 14-year, $110 million deal Flyers GM Paul Holmgren has tendered Weber. Weber is due to make more than $68 million in signing bonuses over the deal, $25 million of which will be paid over the first three seasons, according to Sportsnet hockey analyst Nick Kypreos.
There's also the question of whether the player who just finished his seventh year in a Predators uniform wants to stay with the team at all. The money is enough for even the most loyal athlete to jump ship, but signing an offer sheet a season after taking the team to arbitration may not speak well for how highly Weber thinks of the Preds, especially now that his partner on the blueline bolted for Minnesota at the first chance. Poile reported many times throughout the season that his first priority was signing Weber and Suter long term to stay with the team, but it seems he could lose both and have only a handful of first round draft picks to show for it.
TSN analyst Darren Dreger tweeted Wednesday that the Predators might have realized this and opted to shop Weber on the trade market. Nashville was working on a trade, and it's believed several deadlines passed before Flyers grew tired of waiting. Weber signed offer sheet. Dreger later tweeted Nashville's asking price of Sean Couturier, Luke Schenn and something else from Flyers before Holmgren decided to pull the trigger on an offer sheet.
The decision will have huge ramifications for both clubs. The Predators will have lost two of the best defensemen in the game and any kind of attraction for free agents. They'll still be lacking the top six forwards they desperately need, only now the biggest holes will be what used to be where the team's biggest strength was.
Flyers fans, on the other hand, should be thrilled. If he dons the orange and black jersey, Weber will be stepping onto a team that has a young core that has already proved it can dominate the regular season and make a push into the playoffs. Now, though, they'll have a physical leader on the backend to step in for the oft-injured Chris Pronger and play next to fellow addition Luke Schenn. The Flyers will get not only a Stanley Cup contender every year for the next decade, but a likely favorite.
It's unclear whether the Predators ownership has the financial means or the willingness to match the contract doled out Wednesday. They were rumored to offer around $100 million to Suter before he chose the Minnesota Wild over staying in Tennessee.
Even if that's not true, the desperation that comes with potentially losing both will almost certainly have an effect on the franchises' willingness to spend. Holmgren has the backing of Comcast magnate Ed Snider.
Either way, the next week will have huge consequences for the team.
© Copyright IBTimes 2023. All rights reserved.