Shell To Cease Alaska Offshore Arctic Drilling After 'Clearly Disappointing' Exploratory Well Results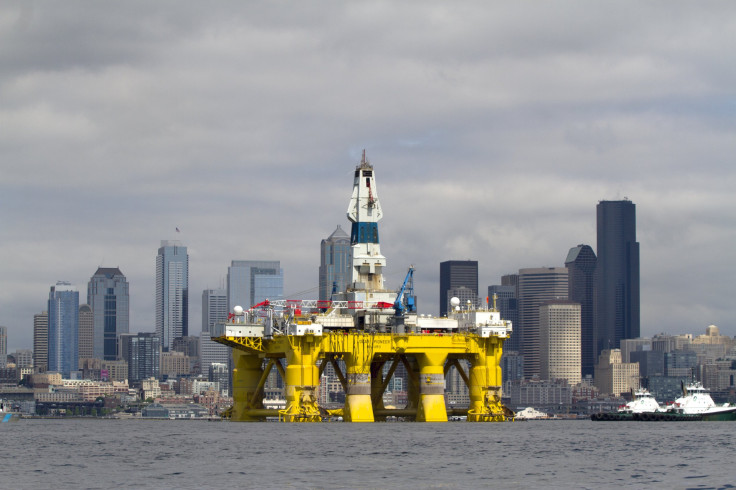 Royal Dutch Shell Plc announced Monday that it will cease exploration activities off the Alaskan coast for the "foreseeable future" following disappointing results from a well in the Chukchi Sea. The company has so far spent more than $7 billion on Arctic offshore development in the Chukchi and Beaufort seas.
"Shell continues to see important exploration potential in the basin, and the area is likely to ultimately be of strategic importance to Alaska and the U.S.," Marvin Odum, director of Shell Upstream Americas, said, in a statement released Monday. "However, this is a clearly disappointing exploration outcome for this part of the basin."
The decision reflects results of drilling operations in the Burger J well, the high costs associated with the project, and "the challenging and unpredictable federal regulatory environment in offshore Alaska," the company added, in the statement.
Shell had won approval to drill the Burger J well -- located approximately 150 miles from Barrow, Alaska -- in August. However, after drilling to a depth of 6,800 feet, indications of oil and gas at the well were deemed insufficient to warrant further exploration, the company said.
The energy giant is likely to face a loss of $4.1 billion for abandoning the well, which is valued at $3 billion with another $1.1 billion tied up in "future contractual commitments."
According to an estimate by the U.S. Energy Information Administration, Alaska holds nearly 9 percent of American crude oil reserves, and over 2 percent of the country's natural gas reserves. Shell currently holds a 100 percent working interest in 275 outer continental shelf blocks in the Chukchi Sea.
However, environmental groups have long opposed Arctic offshore drilling fearing the impact it might have on the region's fragile ecosystem.
"Everything we know about dangerous oil drilling in the Arctic indicates it imperils a national treasure and is guaranteed to make our climate crisis worse," Michael Brune, executive director of the Sierra Club said, in a statement released in August. "Allowing Shell to use unproven technology in the Arctic is a recipe for disaster and toxic to any climate action legacy."
© Copyright IBTimes 2023. All rights reserved.