Shooting Off Dubai Coast: US Says Boat's Crew Ignored Warnings, Indian Fishermen Say Shooting Was Unprovoked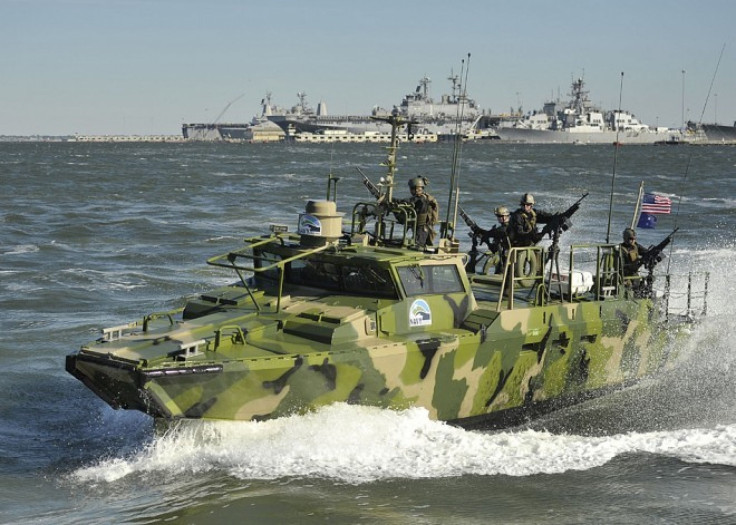 The U.S. officially Tuesday confirmed that shots were fired by a U.S. Navy vessel, killing an Indian national and injuring three others off a Dubai port Monday afternoon, Indian officials said.
U.S. Ambassador to India Nancy Powell, in a telephonic conversation with India's Foreign Secretary Ranjan Mathai, conveyed the government's regret and assured that a full investigation would be conducted.
A U.S. embassy said the crew of the small motor vessel had disregarded non-lethal warnings and was approaching the USNS Rappahannock which prompted the U.S. ship to open fire.
However, the injured fishermen said they had received no warnings before they came under fire.
Fisherman Muthu Muniraj, 28, speaking to Reuters from a hospital in Dubai, said they had not received any warnings from the U.S. crew refueling ship.
We had no warning at all from the ship, we were speeding up to try and go around them and then suddenly we got fired at, said Muniraj who was shot in the legs.
We know warning signs and sounds and there were none. It was very sudden. My friend was killed, he's gone. I don't understand what happened.
The boat's crew, six Indians and two Emiratis, were returning from trawling in waters off Jebel Ali. The identity of the fisherman who had been killed was not released.
Meanwhile, a top UAE official appeared to contradict the U.S. version of the incident, saying that the primary investigation showed the boat hadn't posed any danger to the ship.
The primary investigation confirms that the boat was in its right course and did not pose any danger. The shooting was clearly a mistake, Dahi Khalfan Tamim, Dubai's police chief, was quoted as saying by the UAE daily The National.
The Indian embassy in Abu Dhabi has put in a request with the local authorities to carry out a full investigation into the incident.
We have made the request and the UAE authorities have already begun the investigation on their own, said M.K. Lokesh, Indian ambassador to the UAE, as reported by The Hindu.
The joint probe by Indian and Emirati authorities reportedly has created some dissonance between Washington and Abu Dhabi who are close allies.
The U.S. Navy has been wary of attacks after a U.S. vessel became the target of al Qaeda suicide bomb attacks in 2000, when militants rammed an explosives-laden boat into the USS Cole in 2000, blowing a massive hole in its side and killing 17 sailors.
© Copyright IBTimes 2023. All rights reserved.
FOLLOW MORE IBT NEWS ON THE BELOW CHANNELS