Show trial for journalist arrested in Belarus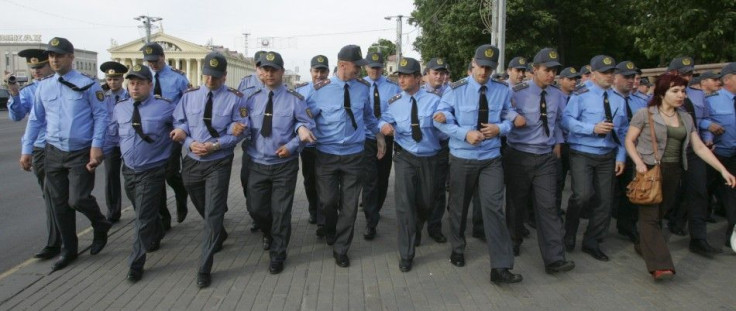 A Polish journalist arrested in Belarus is currently awaiting what the Polish media is calling a show trial.
Andrzej Poczobut, a correspondent for Polish newspaper Gazeta Wyborcza, was arrested for articles he wrote that allegedly insulted President Aleksandr Lukashenko.
The trial is being held behind closed doors, prompting rebuke from Poland and independent journalism organizations.
Press spokesman Marcin Bosacki issued a statement about the trial, saying: Putting on trial an independent journalist and foreign correspondent writing about the actual domestic situation in Belarus proves that Belarusian authorities are determined to eliminate the activity of independent media in Belarus. This is a gross violation of citizens' fundamental right to freedom of speech and expression.
He continued, calling the events reprehensible and abhorred Belarus' refusal to let Poczobut contract the Polish Consul General.
The neighboring countries are separated by the Bug River, which starts in central Ukraine.
Additionally, there are reports that two other Polish journalists are being detained in Belarus.
According to Polish officials, the former press representative for The Union of Poles in Belarus Igor Bancer has been sentenced to five days imprisonment for petty hooliganism, and radio reporter Agnieszka Lichnerowicz was removed from outside the courthouse during before Poczobut's trial began.
Protests sprung up all around the former-Soviet-bloc nation this week, as people massed to voice their unhappiness with President Lukashenko's economic policies.
According to reports, police detained a few citizens during the protests, but so far there have been no other arrests. The country has experienced a 36 percent devaluation of its currency (the Belarusian Ruble) and 13.1 percent inflation in recent months, and is seeking a multi-billion euro bailout from the International Monetary Fund.
Earlier in the week, Lukashenko warned that he would crack down and strike hard against anyone demonstrating in his country. During Wednesday's protests, national police surrounded the central October Square in the capital city of Minsk, blocking protestors from approaching.
© Copyright IBTimes 2023. All rights reserved.