Shukria Barakzai, Afghan Lawkmaker, Survives Suicide Bombing Attack, 3 Bystanders Killed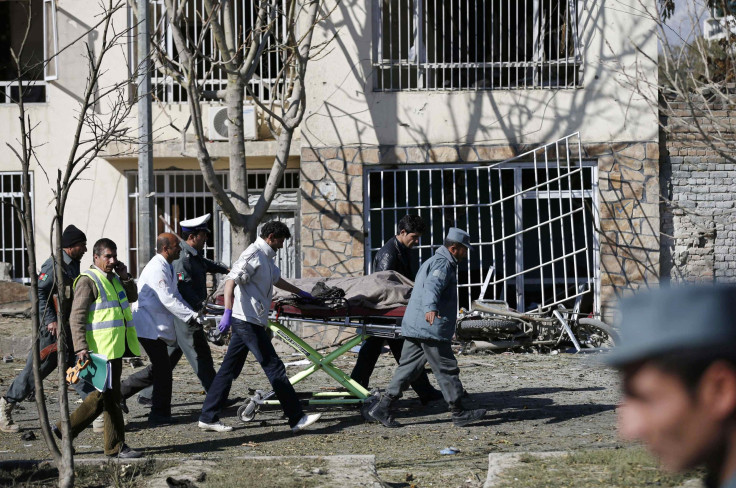 KABUL (Reuters) - An outspoken female Afghan lawmaker survived a suicide bombing attack on her vehicle on Sunday, suffering slight wounds, but three civilian bystanders were killed, a police spokesman said.
The bombing was the latest to target members of the U.S.-backed Afghan government, which is fighting a fierce onslaught by the Islamist Taliban movement as most foreign combat troops prepare to leave Afghanistan by the end of the year.
Member of parliament Shukria Barakzai is a women's rights advocate and a close ally of new President Ashraf Ghani.
Hashmat Stanekzai, a spokesman for Kabul's police chief, said Barakzai was slightly wounded but was in good condition.
Three civilians were killed by the suicide attacker and more than 10 wounded but Stanekzai said social media reports that Barakzai's daughter had been killed were not correct.
Barakzai told Reuters in a 2005 interview that she had run a secret school for girls during the Taliban's five-year rule, during which harsh restrictions were imposed on women.
The Taliban's government was toppled by U.S.-backed Afghan forces after it refused to hand over the al Qaeda planners of the Sept. 11, 2001, attacks on the United States.
(Reporting by Hamid Shalizi; Writing by Kay Johnson; Editing by Paul Tait)
© Copyright Thomson Reuters 2023. All rights reserved.